Photographing Australia is a real privilege. You could shoot for a life time and only scratch the surface. Every place in Australia has a different look at a different time of the year. Making the possibilities with each and every trip that you do fill with endless possibilities.
Every time I go to somewhere new it is so exciting and the anticipation of what shots you are going to get is overwhelming.
Check out our Signature Frame
A slick looking brushed metal desktop frame that makes for an elegent gift for any occassion that can hold your favorite beach or maybe a location that you can get lost in or holds a special memory.
All photo's are titled and signed by hand, complete with its own giftbox and pricing includes freight.
The Country Australia Gallery
The Australian country side is very unique and it visiting these areas make for a nice change to the beach and surf shots. You dont even have to find outback icons to find hidden gems in small country towns or down small dirt road.
Some of my best work is in my Country NSW gallery.

:: Click to check out the Country NSW Gallery
Dads Truck, Outback Australia Poster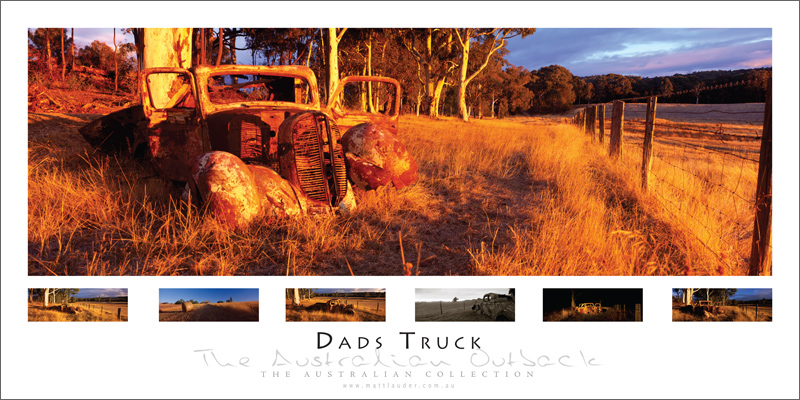 We have a great range of wall posters available and that collection includes some classic outback Australia images.