:: 50% OFF ALL PANORAMIC CANVAS.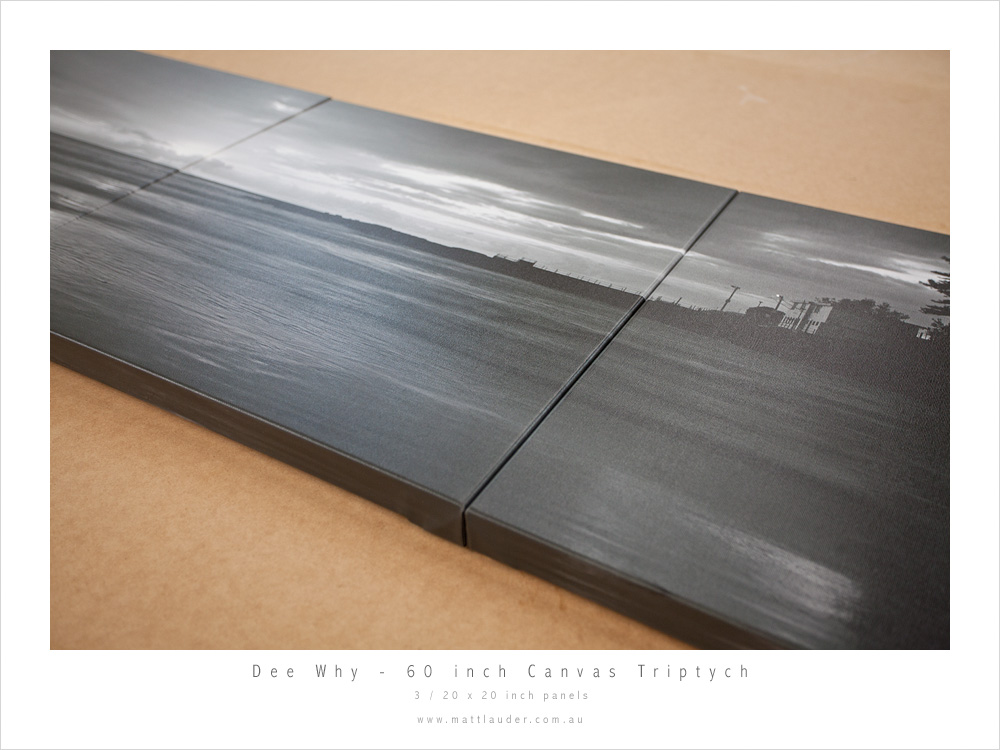 As of the 31st of July 2011 we have proudly taken over 100% production of our canvas. We now print our canvases on the best 100% cotton canvas, with the best printers in the industry (Epson), we cut and join our own stretcher bars and we coat the canvas with an amazing product that protects it from UV and also is so strong and durable you can wipe it down with a wet cloth. If you dent it you can even put it in the sun and the dent will pop out.
To mark this occasion we have extended and expanded our special on all of our panoramic canvas sizes by running a 50% off sale. We can do sales like this as we have totally eliminated the middle man.
These specials are not run using inferior canvas or canvas bars. All our work comes with a Quality Guarantee.
:: Not mine, but YOUR images on canvas - Coming Soon. !!
Why have a professional canvas lab for my own canvases when you might have your own precious /
favourite image that you want done on canvas to the same standard. So my canvas lab services will be open soon for you to use.
Myself or my staff will be more than happy to view your image at our studio or shopping centre display locations and give you an idea on how big you can print it. We aim to give you a personalised service so you know what your getting and how best to present your images.

I don't believe in charging ad on's with jobs. So if your image requires a bit of work to get it up to speed, you want special sides on the canvas, don't worry it isn't going to cost you anything extra. When you know what your doing, like myself and my staff do, then it really doesn't take long.
Pricing for this will be released soon and when it does it will be advertised on my site, blog and facebook page.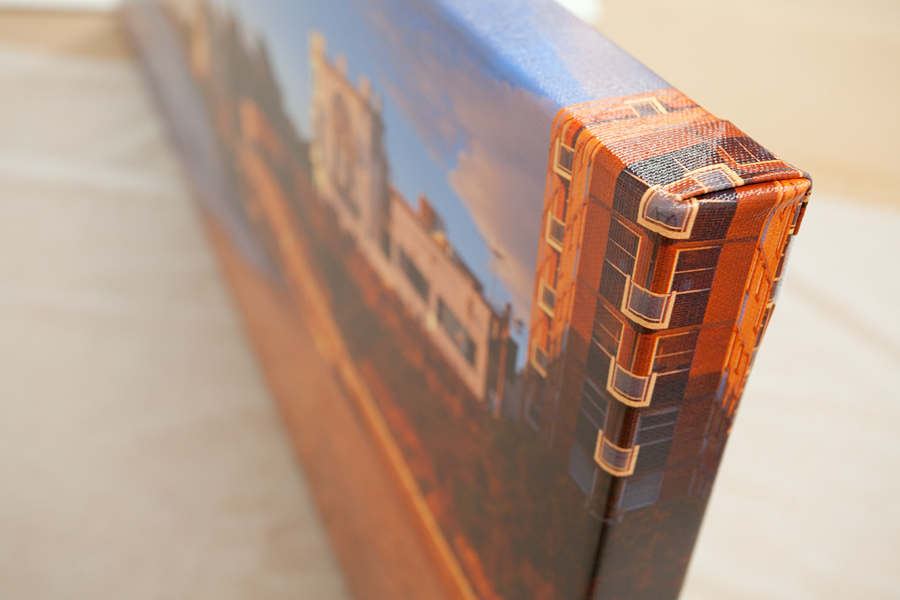 Mirror wrap is the technique where the canvas that is stretched around the bar, is a cropped out section of the main image.
So when viewing the canvas front on you havent lost any of your image around the sides.

Click the image for a close up view.

Wire Backed Hanging System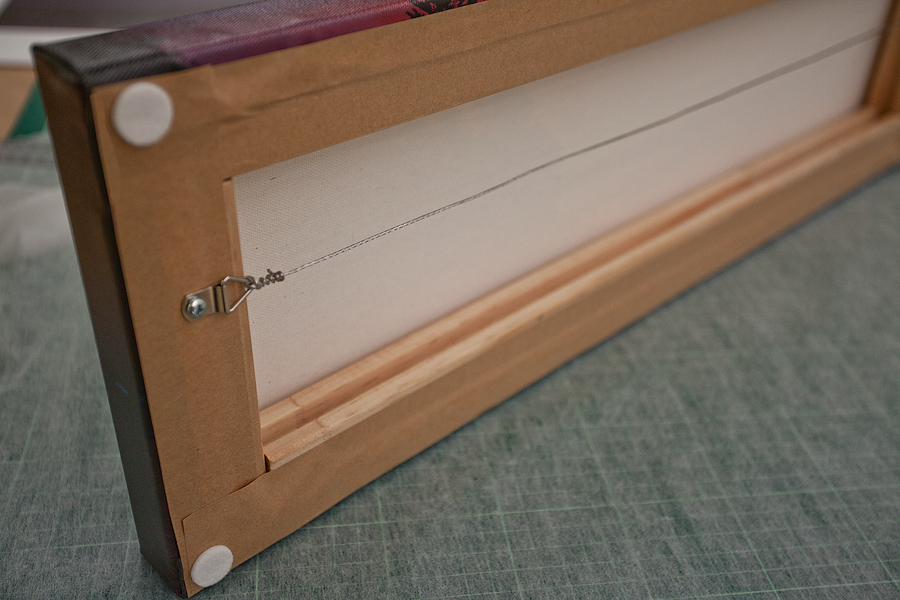 I choose to wire back all my own canvas jobs and that of customers along with wall protection felt dots.

Wire unlike cord wont sag and cause your canvas to drop over time, which can be quite a problem.

Click the image for a close up view.

Just like a framed photo is under glass a canvas is no different. It needs protection from the elements, every day life bumps, splatters and sticky fingers.

I coat all canvas jobs in a matte UV laminate, which brings out the colour and seals the canvas. The Matte UV is almost like framing with non reflective glass, no glare or reflections. You can even wipe your canvas clean with a damp cloth.