It seems we can't find what you're looking for. Perhaps searching can help.
Sign up to our newsletter and find out about new posts, images and special offers
Our new Tasmanian Oak Frames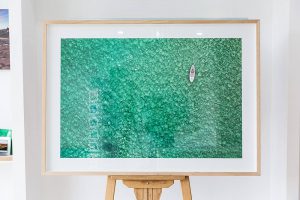 Our latest product on display in our gallery is our new raw Tasmanian Oak frame.
Now available on all our images, preview in our main gallery with our framing feature.
They look absolutely stunning.
Pictured image is Bondi Paddle Boarder EB102.