Tropical North Queensland
I did a weeks trip to Carins in 2006 and when I was up there I was greeted by rain, rain and more rain. But in these situations you have to make the most of it. So I headed out and shot the beautiful Millaa Millaa Falls and also Mossman Gorge.
When I got back to NSW I was complaining about the weather I had gotten when I was up there. The next week huge storms hit and it wipped out the total Banana plantations... I stopped complaining and was gratefull for the weather I had gotten.
Check out our Signature Frame
A slick looking brushed metal desktop frame that makes for an elegent gift for any occassion that can hold your favorite beach or maybe a location that you can get lost in or holds a special memory.
All photo's are titled and signed by hand, complete with its own giftbox and pricing includes freight.
Tropical North Queensland Gallery
Millaa Millaa Falls Poster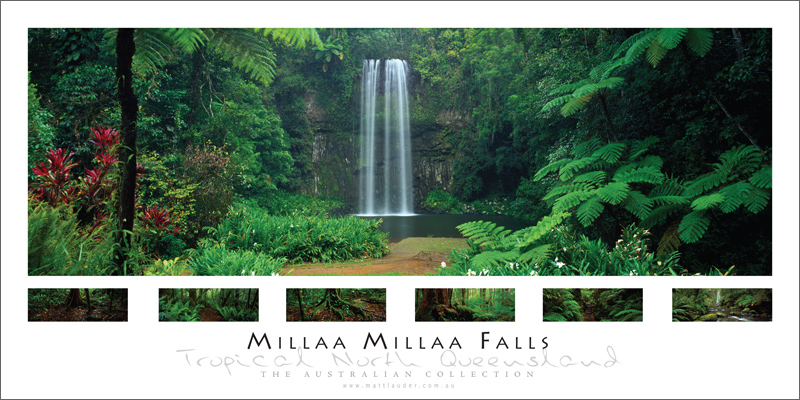 We have a great range of wall posters available and that collection includes a wall poster of the main waterfall in the area being Millaa Millaa Falls.