Palm Beach, Northern Beaches, Sydney, NSW
Palm Beach is the last of the beautiful beaches that make up the Northern Beaches coastline. Home to the rich and famous with their weekend mansions that line the shoreline and balanced along the cliff edges. But it is a beach open to the public and on a summers day littered with beach goers and surfers a like.
At the end of Palm Beach is Barrenjoey Headland a strange type of bulb at the end of a thin strip of beaches and vegetation which makes for a beautiful view when looked at from West Head.
Check out our Signature Frame
A slick looking brushed metal desktop frame that makes for an elegent gift for any occassion that can hold your favorite beach or maybe a location that you can get lost in or holds a special memory.
All photo's are titled and signed by hand, complete with its own giftbox and pricing includes freight.
The above image represents the very first photo that I took on film that came out correctly. I still have no idea how I took it, the light is totally stunning with the cloud formations in the top right. It's nice to look at a shot like this and see where it all began.

:: Click to check out the Northern Beaches Gallery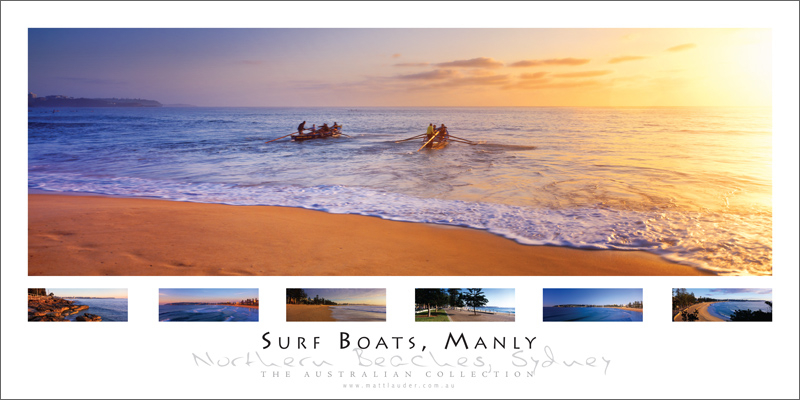 We have a great range of wall posters available and that collection includes one of many posters from the Sydney coastline.