The Central Coast is where I call home. Perfectly situated in between Sydney and Newcastle, this part of NSW is surrounded by lovely water views no matter which way you look.
The longer I live here the more I discover the hidden beauty of the area and those secret places where you can find and take a unique photograph. With the Hunter Valley only an hour away it is a good excuse to take a trip and try a wine or two.
Check out our Signature Frame
A slick looking brushed metal desktop frame that makes for an elegent gift for any occassion that can hold your favorite beach or maybe a location that you can get lost in or holds a special memory.
All photo's are titled and signed by hand, complete with its own giftbox and pricing includes freight.
The Central Coast Gallery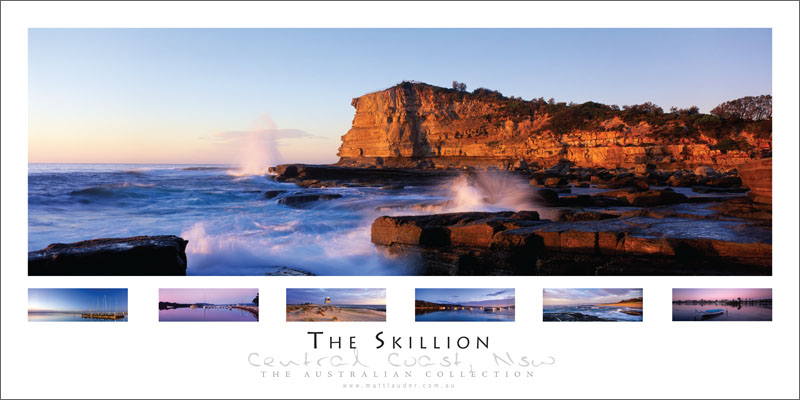 We have a great range of wall posters available and that collection includes the Skillion bathed in the morning light.