Forresters Beach on the Central Coast of NSW is one of few beaches that dosent have it's own Surf Life Saving Club. Like many beaches that are a bit out of the way Forresters Beach is one that isnt over populared duing peek times and it is a popular spot to go surfing when the surf conditions are pumping.
Forresters Beach is nesteled between the Wamberal Beach to Spoon Bay coast and Bateau Bay. For visitors please keep in mind that this is beach that is not watched by lifesavers.
Check out our Signature Frame
A slick looking brushed metal desktop frame that makes for an elegent gift for any occassion that can hold your favorite beach or maybe a location that you can get lost in or holds a special memory.
All photo's are titled and signed by hand, complete with its own giftbox and pricing includes freight.
The Central Coast Gallery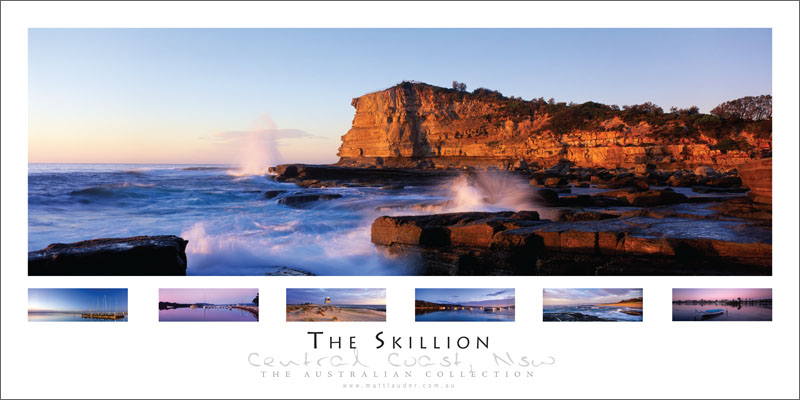 We have a great range of wall posters available and that collection includes the Skillion bathed in the morning light.