Narrabeen Beach, Northern Beaches, NSW
When I first started photography the unit block I lived in backed right onto Narrabeen Beach. When I tried to explained to friends how close I lived to the beach I would say, "Well I could throw a rock left handed and hit the water". Being this close to the beach was a pure blessing. I didnt have to drive far to have a visual fiest of location available to me and the results speak for themselves.
Check out our Signature Frame
A slick looking brushed metal desktop frame that makes for an elegent gift for any occassion that can hold your favorite beach or maybe a location that you can get lost in or holds a special memory.
All photo's are titled and signed by hand, complete with its own giftbox and pricing includes freight.
The Northern Beaches Gallery
Narrabeen Beach is location north of Collaroy Beach and is one of the Northern Beaches longest beaches that ends with a popular ocean bath.
The beach is well known for its local surf and is used for local and international events.

:: Click to check out the Northern Beaches Gallery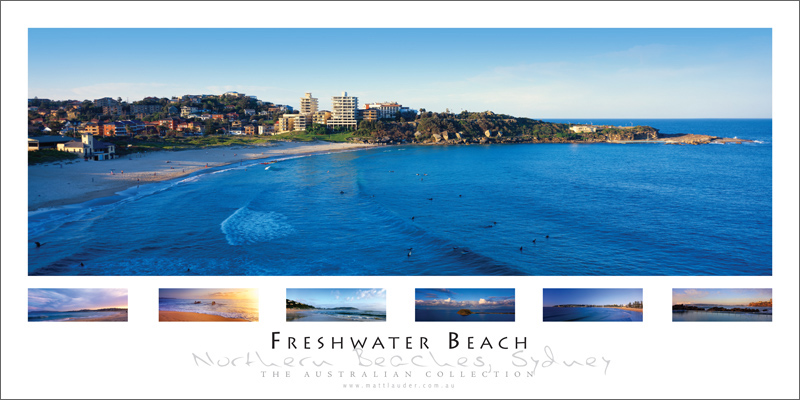 We have a great range of wall posters available and that collection includes Freshwater and Manly Beach.