In June 2007 the coastline of Newcastle to Sydney was hit by storms that some said where the worst seen in 100 years. Roads fell away, trees up rooted, flooding, mass power outages and even sadly the loss of life.
On the 8th of June the ship called the Pasha Bulker got into trouble and was to close to the coastline and after a frightening trip along the shore it eventually came stranded at Nobbys Beach. This unbelievable sight became world wide news.
Check out our Signature Frame
A slick looking brushed metal desktop frame that makes for an elegent gift for any occassion that can hold your favorite beach or maybe a location that you can get lost in or holds a special memory.
All photo's are titled and signed by hand, complete with its own giftbox and pricing includes freight.
When I first moved from WA to NSW it was to live in Newcaslte. When ever visiting the city now I always feel like I'm at home. Such good memories and friends.
I am always up that way and adding image to the gallery from the area.

:: Click to check out the Newcastle Gallery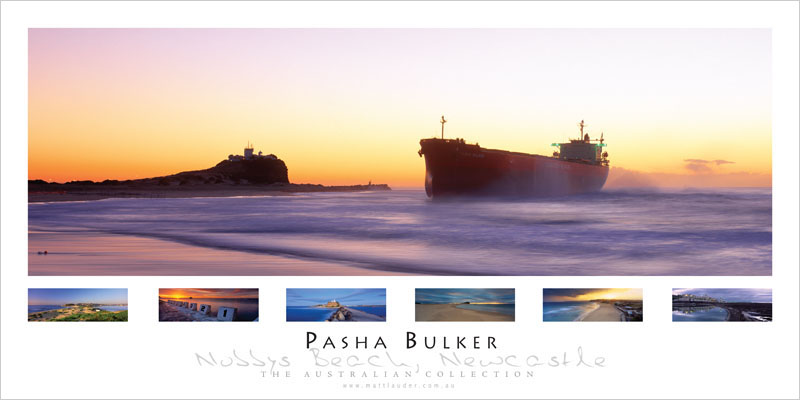 We have a great range of wall posters available and that collection includes the poster of the once in a life time event of the stranding of the Pasha Bulker.