I cant believe that after being in NSW for over 10 years that it has taken me so long to visit this amazing part of the state. Known also as The Holiday Coast by NSW tourism the area is a haven for weekend getaways and family holidays. Even when it was raining the beaches were packed.
This really is a place that I am looking forward to visiting more in the future and to also photograph and to showcase this unique coastline of lookouts, lighthouses, sheltered bays and rocky beaches.
Check out our Signature Frame
A slick looking brushed metal desktop frame that makes for an elegent gift for any occassion that can hold your favorite beach or maybe a location that you can get lost in or holds a special memory.
All photo's are titled and signed by hand, complete with its own giftbox and pricing includes freight.
In 2011 you will see an increase in the images added to this section of the website. From Seal Rocks through to Port Macquarie and South Head Rocks. It is one of the key areas we feel needs to be improved in our portfolio.

:: Click to check out the Mid North Coast Gallery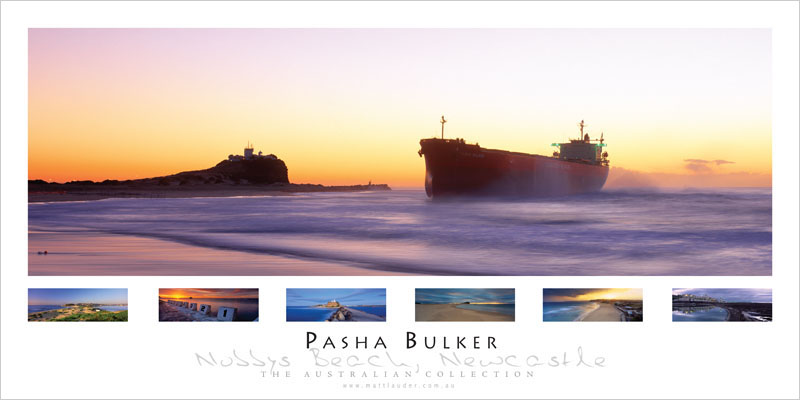 We have a great range of wall posters available and that collection includes the poster of the once in a life time event of the stranding of the Pasha Bulker.