St Kilda, Melbourne, Victoria
St Kilda is a well known entertainment area of Melbourne with it's cafe scene and iconic Luna Park which has a sister location in Sydney right on Sydney Harbour.
My only shot of the pier above was taken on a horrible over cast day. When I got the film back from the lab I was quite shocked at how amazing it came out from the long exposure. It certainly didnt look like that on the day.
Check out our Signature Frame
A slick looking brushed metal desktop frame that makes for an elegent gift for any occassion that can hold your favorite beach or maybe a location that you can get lost in or holds a special memory.
All photo's are titled and signed by hand, complete with its own giftbox and pricing includes freight.
Melbourne is very different to shoot than Sydney. It really isn't a place peppered with beaches and ocean baths, but in saying that there is something special about the image you capture in Melbourne and if you find the right location and angle your shots really come to life.

:: Click to check out the Melbourne Gallery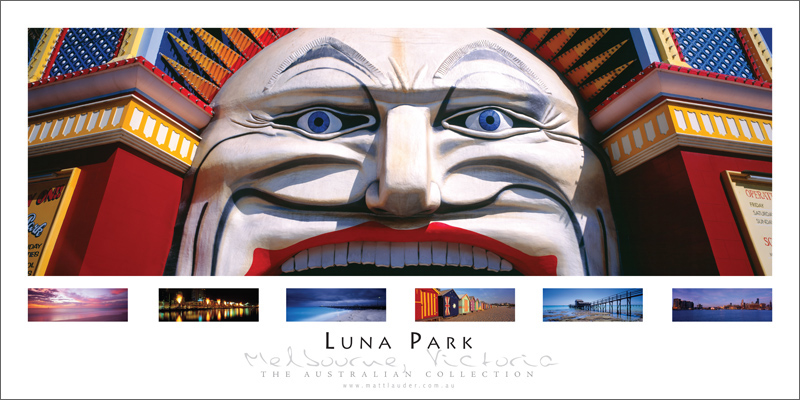 We have a great range of wall posters available and that collection includes one of many posters is this classic icon of Luna Park.