Bondi Beach and Bondi Icebergs Landscape, Surf and Aerial Pictures
Welcome to our Bondi Beach and Bondi Icebergs Photo page. Here you will find all you need about what we can offer you from this area. Our photos of Bondi are the result of spending 15 years in the area and shooting when you can in the different light and at different times of the year.
All our images are high resolution and we can provide them either beautifully framed, printed and displayed on Acrylic, Stretched Canvas or as a photo hand titled signed and rolled in a tube. We also offer our aerial images as high resolution digital files (conditions apply).
We have just released a beautiful Tasmanian Oak frame that is extremely popular and complements all of my aerial shots beautifully along with the landscape images as well.

Bondi Storm Front - 26th Feb 2017
As summer drew to a close the final storm to make it's way over Bondi happened on sunset with this magical show of colour and a rainbow. Th whole day was very overcast and grey but sometimes it is days like this that will give you the result you wait all week or month for.

View our Range of Bondi Beach, Bondi Icebergs Landscape, and Aerial Photos
Below is a sample of our range of Bondi Beach and Bondi Icebergs aerial and landscape photos. To see our full collection of there photos and photos of the surrounding beaches you can visit our Main Eastern Beaches, Sydney photo gallery by clicking here. Below the range of images on show, we have examples of finished products of our work for you to view. We ship over 800 orders around Australia and worldwide with our work hanging private homes, hotels, hospitals, and more. Our work was even given to Pink on her Australian tour by Sony music as a Thank-you gift. 🙂
Bondi Beach Panoramic Aerial
It's really hard going up in a helicopter over the Eastern Beaches, especially Bondi and to not return with a card full of sensational images. You could seriously spend the entire duration of your flight just over Bondi snapping anything and everything that goes on. Our aerial collection is the result of three flights over the area.

Bondi Paddle Boarder in Oak
Our popular photo of a Paddle Boarder over the emerald green waters of Bondi has been exceptionally popular around the world. Taken in January 2014 from a Helicopter flight it was a shot that was captured at the last minute as the helicopter swung around for another pass down the beach.
This is the shot printed as a 60 x 40 inch photo on Kodak Metallic paper and then mounted to aluminum and framed in our Raw Tasmanian Oak frame. Looks amazing, a photo just dosen't do it justices. This particular photo was then packed and shipped to Perth, WA.
Bondi Icebergs in Tassie Oak
Our Bondi Icebergs photo taken in late 2016 on sunrise as local swimmers get ready to do their laps. Looks sensational printed on the kodak metallic paper and framed in the Tasmanian Oak frame.  This size is our 24 x 16 inch photo, when framed is about 85cm wide x 65cm in heights.
Bondi Beach Panoramic Wall Posters
We offer two types of posters in our online E shop. This is our panoramic poster range. Which retail for $25 each. The other is our square poster range (see below).
Our panoramic poster range is 72cm wide and 36cm in height. All posters are printed to order, so they are brand new when delivered.
Printed on premium poster paper that is robust and can be handled.

Bondi Beach Aerial Square Posters
In our online shop we have several square posters of Bondi as aerials. Like our panoramic posters our square ones complement our other format of images perfectly. The size of these posters are 65cm x 59cm.
Our posters once printed are wrapped in tissue paper and then rolled and shipped in secure cardboard tube.
These posters retail for $40 each.

Our Sydney's Eastern Beaches Landscape Book
In 2014 we published our Sydney's Eastern Beaches book along with our book Sydney Splendour. The book has been very popular and it has many photos of Bondi and Bondi Icebergs in it. Even the cover of the book is an aerial photo of Bondi Beach.
The book is 64 pages in length, hard backed and only weighs 260 grams which means if your posting it locally or overseas it goes as a large letter rate when packed in one of those Australia Post padded bags.
The book retails for $15 and is part of our Wildlight series of books. We also have books titled The Central Coast, Sydney Splendour and Sydney's Eastern Beaches. All books can be purchased in our online E Shop.
Below is a full page walkthrough video of the book.

Sydney's Eastern Beaches Landscape Photography Book
Our online Bondi Beach Image Collection
What's great about a collection of images is they are all a moment in time, a single trip out to capture what ever the start of the day is going to look like or the end of it. Each photo has a memory, a story that went along with it, a conversation with a friend or stranger as you took it, or were you just by yourself enjoying the moment.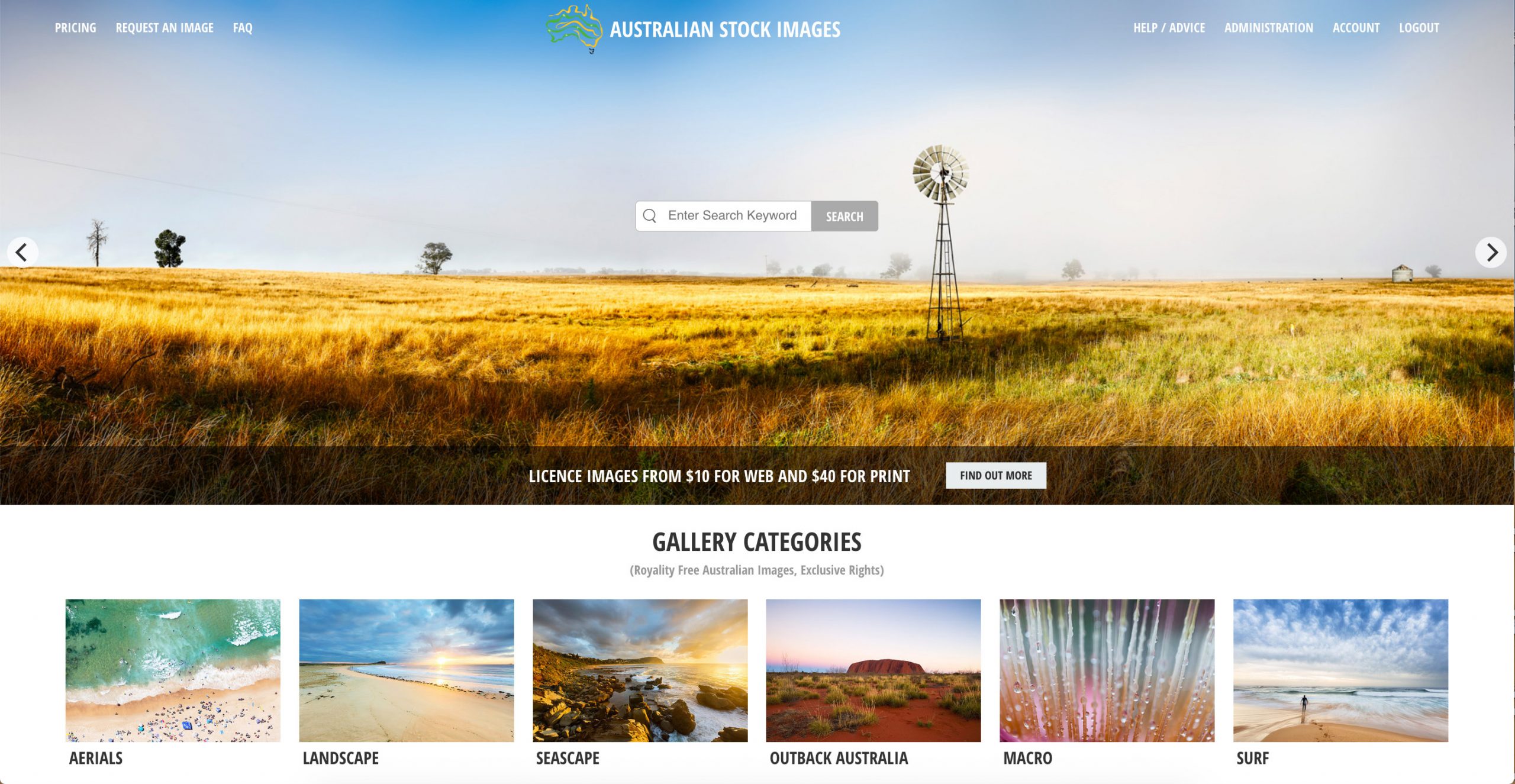 Stock Images of Australian Landscapes, Outback, Seascape, Aerials, Cityscapes and more.
If you have come to this page in search of some amazing landscape photography images of Sydney's Eastern Beaches that you want as a digital download for your next web or print project then you're in luck. We have a great collection of images featured on the Australian Stock Images website that are available from as little as $10 for web and $40 for print and are Royalty Free.