SYDNEY CITY, SYDNEY HARBOUR BRIDGE, SYDNEY OPERA HOUSE
Welcome to our Sydney City page of our website. Here you will find everything examples of the images we can offer you in the gallery, details on our Sydney Splendour Books, examples of what our photos look like when printed from other customers orders.
Our collection of work is from over 15 years of shooting in and around Sydney. The Main Gallery boasts a collection of over 1800 high resolution, beautiful images.
All our work is available in a range of products from Stretched Canvas, Acrylic Facemount (Glass prints), Photo only (rolled in a tube and posted), mounted photos and framed.
We have just released a beautiful Tasmanian Oak frame that is extremely popular and complements all of my aerial shots beautifully along with the landscape images as well.

Sydney Harbour from the Shangri-La Hotel
A view with a price tag to match but if you want to spoil yourself then this is the way to do it. Especially if you are a photographer. This is the view from the Shangri-La hotels Delux room. With this view you can sit on the window bench and watch the world go by while you click away and sip Champaign. Yes photography can be a hard life at times.
Sydney City - Framed in Black
We have a lot of orders placed through our website and when they are shipped we try and photograph them so show customers what the work looks like as a finished product. This is our SYD03bw image printed 30 inch (75cm wide) and then framed in a Black frame.
Sydney City, Opera House, Harbour Bridge Wall Posters
Located in our online shop is an extensive range of wall posters. We have a great collection of posters from in and around the city.
All of our posters are printed to order on a thick, high quality paper making them ideal for framing. Our posters once printed are wrapped in tissue paper and then rolled and shipped in secure cardboard tubes.
Posters retail for $25 each.

Our Sydney Splendour Landscape Book
In 2013 we published our Sydney Splendour gift book that showcases not just the city but the amazing coastline that Sydney has to offer. With images from Palm Beach in the north to Cronulla in the south with a focus on Sydney's tow most popular beaches, Manly and Bondi.
The book is 64 pages in length, hard backed and only weighs 260 grams which means if your posting it locally or overseas it goes as a large letter rate when packed in one of those Australia Post padded bags.
Our Sydney Splendour books has been so popular that we are into our second print run already. For a visual walkthrough of the book you can watch the video below.
The book retails for $15 and is part of our Wildlight series of books. We also have books titled The Central Coast, Sydney Splendour and Sydney's Eastern Beaches. All books can be purchased in our online E Shop.

Our online Sydney City Image Gallery
Our Sydney City online photo gallery hosts over 135 images of the city from all kinds of angles, some are your classic views but then some are more unique. Like from $800 a night hotel rooms with magical views of the harbour and circular quay.
We have the city in all range of colours on sunrise and sunset and black and white images.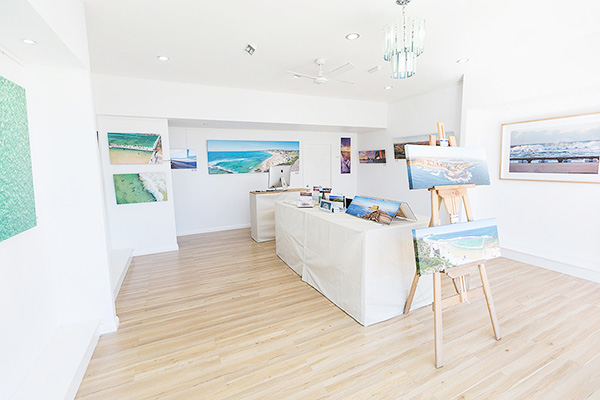 We Have A Gallery
We have a gallery in West Gosford on the Central Coast of NSW.
Our gallery showcases a wide range of work from the local area. In the gallery we have work on display and for sale that is Framed, on Stretched Canvas, Acrylic Face Mount (Glass) prints and also mounted.
Our gallery is also home to our own print and framing lab Still Creations that is open to the public.
Our Gallery address is:
Shop 3 / 6 Carnarvon Road, West Gosford, NSW, 2250