CRONULLA BEACH, SHELLEY BEACH AERIAL AND LANDSCAPE PHOTOGRAPHY
Welcome to our Cronulla Beach photo page. Here you will see a sample of the amazing photos we have of Cronulla shot as wide-angle panoramics with really rich colours. We also have a great collection of aerials as well that have been the result of several helicopter flights over summer capturing the area when it is packed with sunbakers and swimmers enjoying the area.
We also have on this page several examples of orders that have been photographed prior to being shipped to customers. It is hard to show them all but there are a few.
We have published a landscape book titled "Sydney's Eastern Beaches" which feature Cronulla. We have a range of posters and examples of work we have done for clients that feature our images of Cronulla in there here for you to see.


Cronulla Beach Sunrise
This is one of our popular Cronulla Beach photos that we have in the online gallery. People love it and it is always a pleasure to print and see. Shot on sunrise it is a really long exposure where the water looks like polished glass and the colours in the sky from the rising sun overlay each other.

Cronulla Ocean Baths
Like any of the natural ocean baths along the Sydney coastline when it is summer time they are busy with people. This photo was taken in summer on a weekend when the ocean baths were a thrive of activity with people looking to cool off and some wanting to do laps in the pool. On a hot weekend, good luck being able to do laps.

Cronulla Beach
This photo of Cronulla Beach is probably in my top 5 favourite photos on my website. Shot on my panoramic film camera on slide film the long exposure made the water silky smooth and light from the rising sun soaked the buildings and beach in the most beautiful light. Not all images need to have a crazy sky to give it that "Wow" factor for me, this shot is just taken on any old clear morning which are a dime a dozen. But it has that "Wow" factor for me as a landscape photographer.
Cronulla Beach Aerial Photos
One thing that I love doing when it is summer time is booking myself a few helicopter flights to capture those amazing compositions and scenes that you can only get from the air. With my last two recent flights, I have managed to head on over to Cronulla and capture some great scenes just like this one.
Oak Park Beach
Like I mentioned above these are the kinds of photos I love to capture and what I wanted to get of Cronulla. I just love isolating a scene like this the colours are just amazing. This has been a very popular photo on my website with it be purchased and sent all around Australia. Some framed examples are below.
Oak Park Beach Stretched Canvas
Cronulla Beach Panoramic
This our most popular Cronulla photo, this wide-angle panoramic was shot as an aerial panoramic and has amazing details. Here it is printed at a 30 inch wide photo on metallic paper, hand titled and signed and framed in white.
Eastern Beaches landscape Photography Book
In 2014 we published our Sydney's Eastern Beaches book along with our book Sydney Splendour. The book has been very popular and it has many photos of Bondi and Bondi Icebergs in it. Even the cover of the book is an aerial photo of Bondi Beach.
The book is 64 pages in length, hard backed and only weighs 260 grams which means if your posting it locally or overseas it goes as a large letter rate when packed in one of those Australia Post padded bags.
The book retails for $15 and is part of our Wildlight series of books. We also have books titled The Central Coast, Sydney Splendour and Sydney's Eastern Beaches. All books can be purchased in our online E Shop.
Below is a full page walkthrough video of the book.
Our online Eastern Beaches / Cronulla Image Collection
Our Eastern Beaches online gallery is home to close to 300 high resolution images that are available in a range of products from Stretched Canvas, Acrylic Glass Prints, Framed and Photo Only. All images are hand titled and signed when printed as Photo Only or Framed.
We are always out and about shooting and adding new images to the gallery. Trying to find new angles or shooting the old ones trying to get the right kind or light or something different.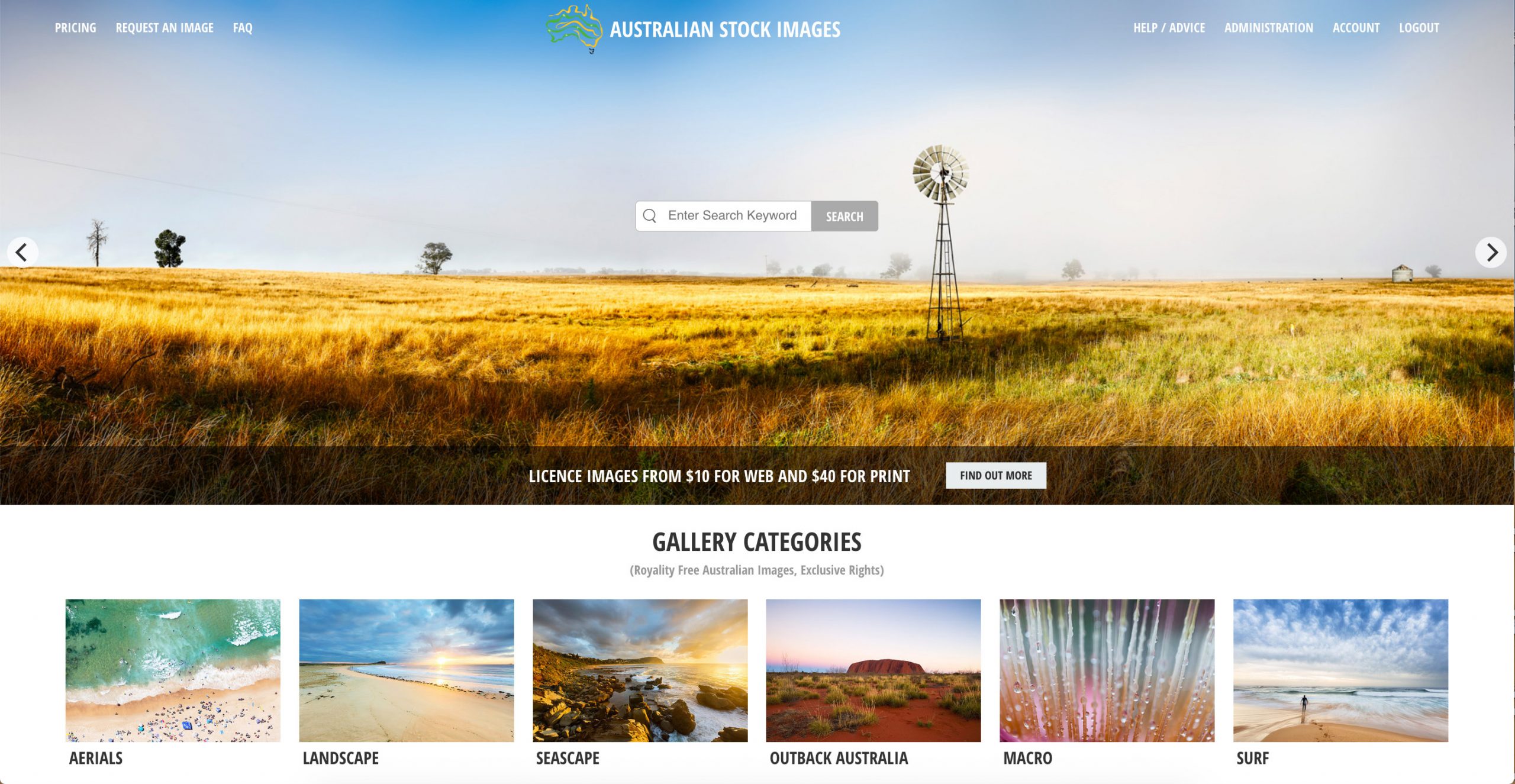 Stock Images of Australian Landscapes, Outback, Seascape, Aerials, Cityscapes and more.
If you have come to this page in search of some amazing landscape photography images of Sydney's Eastern Beaches that you want as a digital download for your next web or print project then you're in luck. We have a great collection of images featured on the Australian Stock Images website that are available from as little as $10 for web and $40 for print and are Royalty Free.