Coogee Beach Sunrise and Sunset Landscape Photos, Aerial Images.
Welcome to our Coogee Beach photography page. This page showcases some of the amazing photos I have of Coogee as your classic landscapes and also stunning aerials as well. There are samples of what our Coogee photos look like framed that have been ordered and shipped to our happy customers.
All our Coogee pictures are very high resolution and are printed and framed in our own professional printing and framing lab that just does our own work.
So take a look we have some great examples. The heart of our website is our Eastern Beaches Landscape Photo Gallery where you will find all our locations and subsections for photos of Coogee.

Coogee Beach Boats - Aerial Photography
Our growing collection of aerial photos of the Eastern Beaches of Sydney is really coming together. I have done at least 8 private charter helicopter flights over the last few years. This shot is one of those images I really wanted to get and it was taken in 2019 on Australia Day. These boats never really seem to go anywhere but they make for a great feature on the beach. This is a link to another of our popular Coogee Beach Boats photos taken on the ground.

Coogee Beach - Packed Summer Photos
Now I don't think Coogee Beach in summer could get any more packed than this. This aerial photo was taken on Australia Day 2019 from a helicopter. This has already been a popular photo on the website with the shot being printed as a stretched canvas and also framed a number of times.
Coogee Beach Aerial Panoramic Photo on Canvas
One of my favourite things to do in a helicopter is to take shots others can't and one of these is taking wide-angle panoramic aerial photos. Here is our Coogee Aerial Panoramic photo printed at a 70 inch wide and supplied as a stretched canvas. With all our photos the bigger you print them the better they look.

Coogee Beach Morning Rainbow
This is probably one of my favourite photos that I have of Coogee. There is something about the soft colours and the morning rainbow. Not all images have to be full on with colour, while they are nice, I find they can be too intense when on a wall for some people. But it is all personal choice.

Australian Landscape Photography Books - East Coast of Australia
Over the years we have published a number of books that showcase the beautiful Australian coastline from Newcastle to Sydney and this book showcases Sydney's Eastern Beaches.
The books are 64 pages in length, hard backed and only weighs 260 grams which means if your posting it locally or overseas it goes as a large letter rate when packed in one of those Australia Post padded bags.
The book retails for $15 and is part of our Wildlight series of books. The books are titled Newcastle – Novacastrians,  The Central Coast and Sydney Splendour. All books can be purchased in our online E Shop.
Below is a full page walkthrough video of one of the books.
Sydney's Eastern Beaches Landscape Photography Book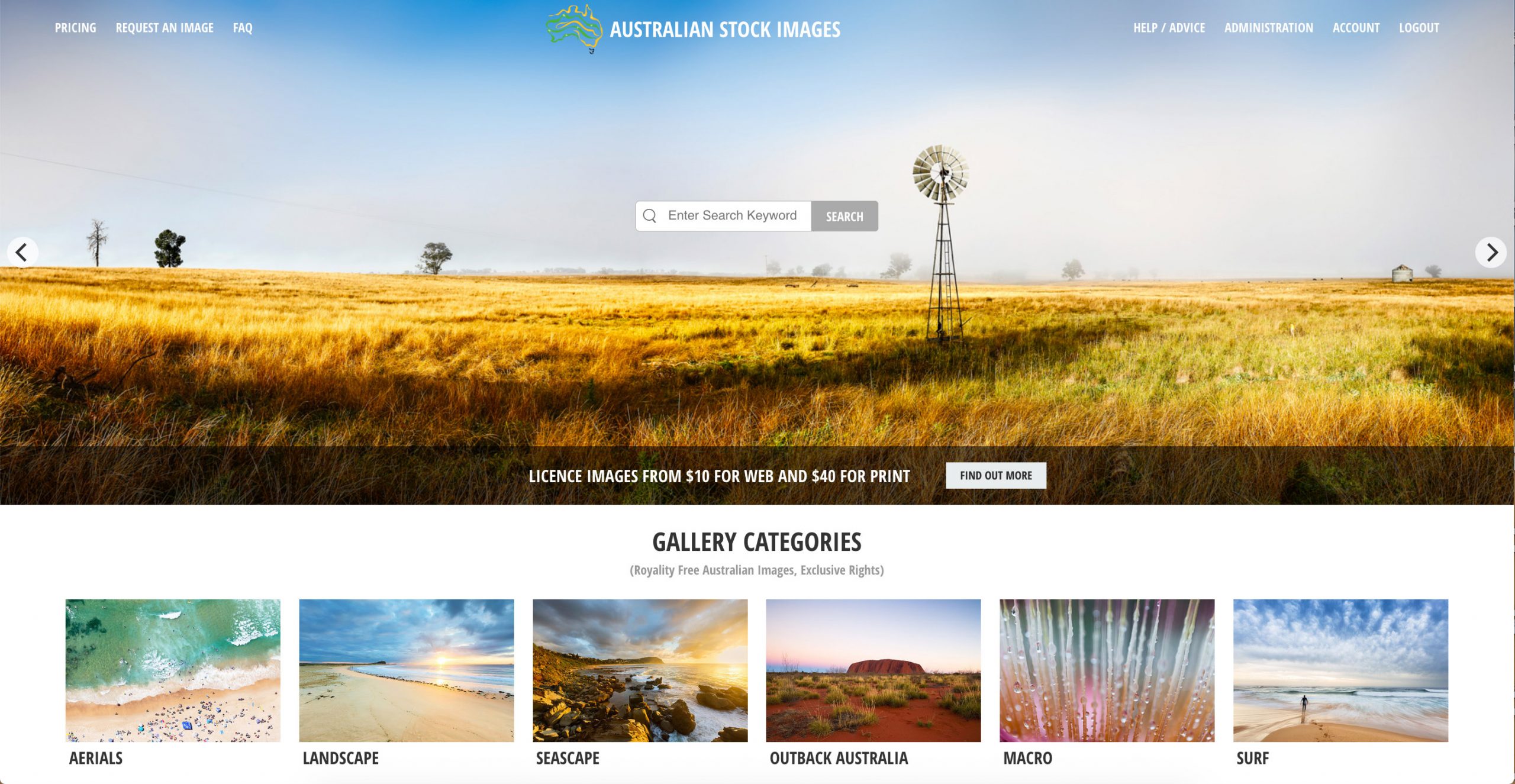 Stock Images of Australian Landscapes, Outback, Seascape, Aerials, Cityscapes and more.
If you have come to this page in search of from amazing landscape photography images that you want as a digital download for your next web or print project then you're in luck. We have a great collection of images featured on the Australian Stock Images website that are available from as little as $10 for web and $40 for print and are Royalty Free.