Newcastle, Nobbys, Merewether, Dixon Park, Redhead Aerial Photos
Welcome to our Newcastle Aerial Photography page. Here you will find some great information about the aerial images you will find on our website, what they look like printed and shipped to customers. Our aerials are the combination of several helicopter flights over Newcastle and also photo's taken from our own high-end drone that can carry a full digital SLR camera.
Our aerial photos expand the full Newcastle coastline from Nobbys Beach, Newcastle Ocean Baths, Newcastle Beach, Bar Beach, Dixon Park, Merewether Beach, Merewether Ocean Baths to Redhead.
All our images are high resolution and we can provide them either beautifully framed, printed and displayed on Acrylic, Stretched Canvas or as a photo hand titled signed and rolled in a tube. We also offer our aerial images as high resolution digital files (conditions apply).
We have just released a beautiful Tasmanian Oak frame that is extremely popular and complements all of my aerial shots beautifully along with the landscape images as well.


Merewether Baths and Beach Sunrise - Feb 2018
This beautiful wide-angle panoramic was taken off my new high-end drone the Matrice 600 Pro that can carry my Sony A7R3 digital SLR. The ability to fly a camera like this at times where it's not really economical to hire a helicopter with well worth the cost and trust me you don't want to know the price of the drone. Lol.

Bar Beach in Tasmanian Oak
Our popular aerial photo of a Bar Beach on a hot summers day taken out of a helicopter with amazing resolution and detail. This is a 18 x 12 inch photo (60 x 40cm) printed on metallic paper and then framed in out Tasmanian Oak framed. Packed and shipped to Newcastle.
Merewether Ocean Baths - 60 inch Acrylic
Our Merewether Ocean Baths photo taken on a beautiful red sunrise printed on our Kodal Metallic paper and then mounted to 4.5mm thick optical grade acrylic with a diamond polished edge.
Our Newcastle - Novocastrians Landscape Book
In 2014 we published our Newcastle Novocastrians Beaches book along with our book Sydney Splendour. The book has been very popular and it has all the popular locations in and around Newcastle down to Redhead in it.
The book is 64 pages in length, hard backed and only weighs 260 grams which means if your posting it locally or overseas it goes as a large letter rate when packed in one of those Australia Post padded bags.
The book retails for $15 and is part of our Wildlight series of books. We also have books titled The Central Coast, Sydney Splendour and Sydney's Eastern Beaches. All books can be purchased in our online E Shop.
Below is a full page walkthrough video of the book.

Newcastle Landscape Photography Book
Our online Newcastle Aerial Image Collection
What's great about our collection of Newcastle Aerial photos is each one captures a unique view of Newcastle. We have wide angle sweeping aerial panoramics to detailed shots of locals enjoying the cool waters in summer at Bar Beach. So much to choose from.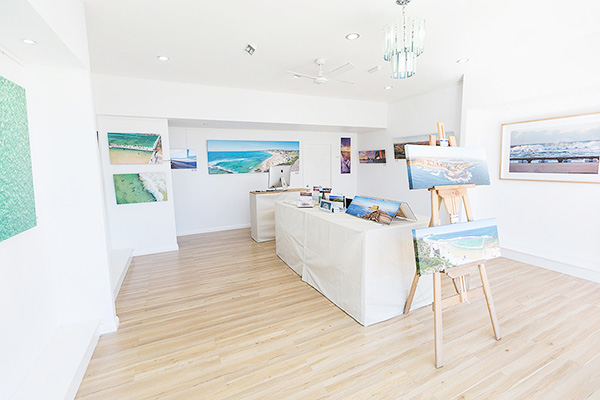 We Have A Gallery
We have a gallery in West Gosford on the Central Coast of NSW.
Our gallery showcases a wide range of work from the local area. In the gallery we have work on display and for sale that is Framed, on Stretched Canvas, Acrylic Face Mount (Glass) prints and also mounted.
Our gallery is also home to our own print and framing lab Still Creations that is open to the public.
Our Gallery address is:
Shop 3 / 6 Carnarvon Road, West Gosford, NSW, 2250