Rottnest Island Landscape and Aerial Photography
Welcome to my Rottnest Island photo page. Here you will find some examples of my landscape and aerial photos of Rottnest Island that have been printed and shipped to customers. Along with the collection of images we have of Rottnest Island available for you to purchase.
Rottnest Island is located 18 km off the coast of Western Australia, near Fremantle. Discovered in 1696 by Willem de Vlamingh, a Dutch mariner. At the time he thought Rottnest's quokkas looked like giant rats, so he named the island Rat's Nest Island, or in Dutch, Rottenest Island. The 'e' was eventually dropped and today it is also affectionately called Rotto by local West Australians.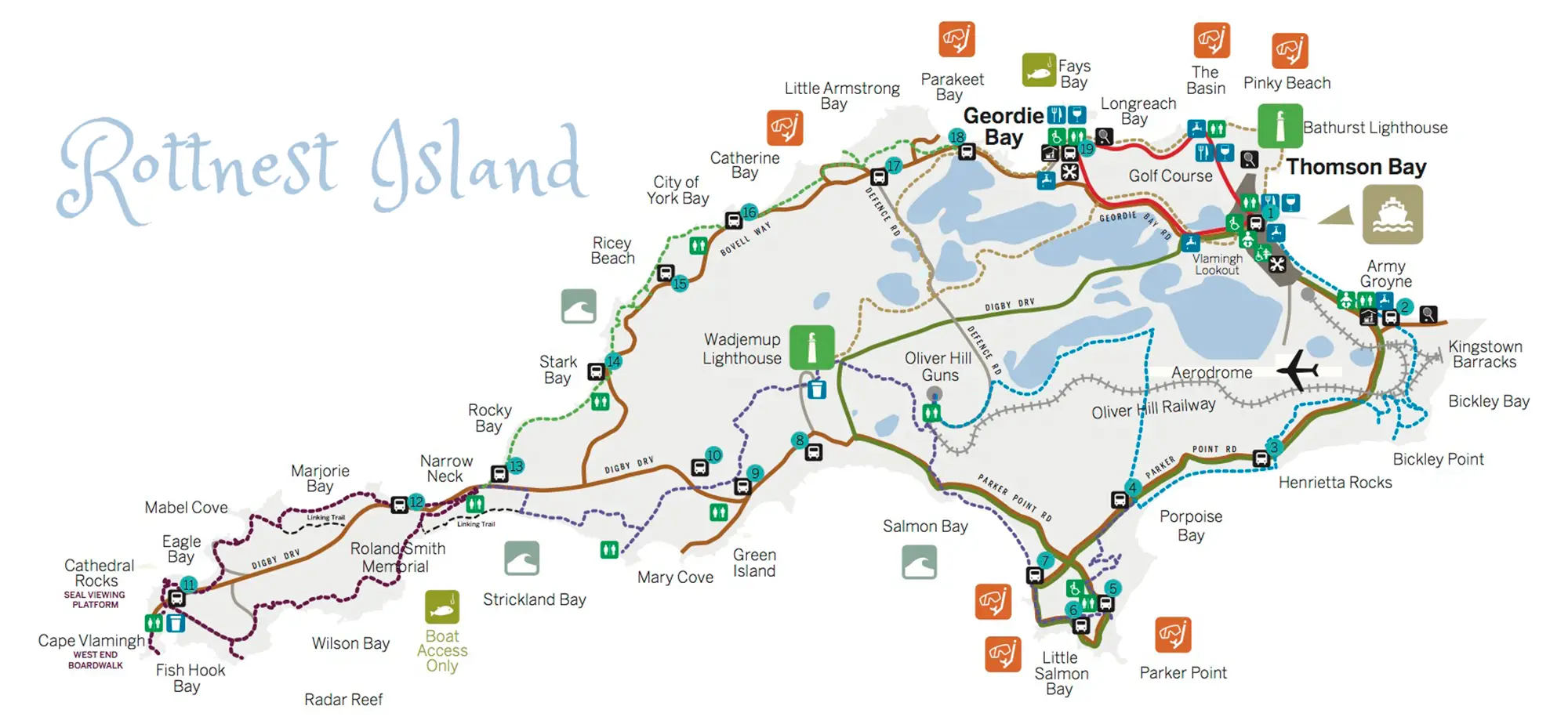 Rottnest Island Photo Location Map
Below is our collection of photos taken at Rottnest Island over the years. We were able to get amazing blue sky conditions and well worth the effort of riding around the island with your photographic gear and the thousands of flies that are there to join you on your bike journey. lol.
Bathurst Lighthouse - 70 inch (177cm) wide stretched canvas
Bathurst Lighthouse is a short walk from the main tourist hub at Thomson Bay and from the popular Basin swimming area.
The Basin - 90 inch (223cm) wide stretched canvas
The Basin swimming area is the most popular location on the island to have a swim as it is a short walk from where the ferry docks and the main accommodation area on Rottnest. The Basin is a beautiful spot, popular for snorkeling and just living that beach life. This image is one of the most popular photos of Rottnest in our gallery.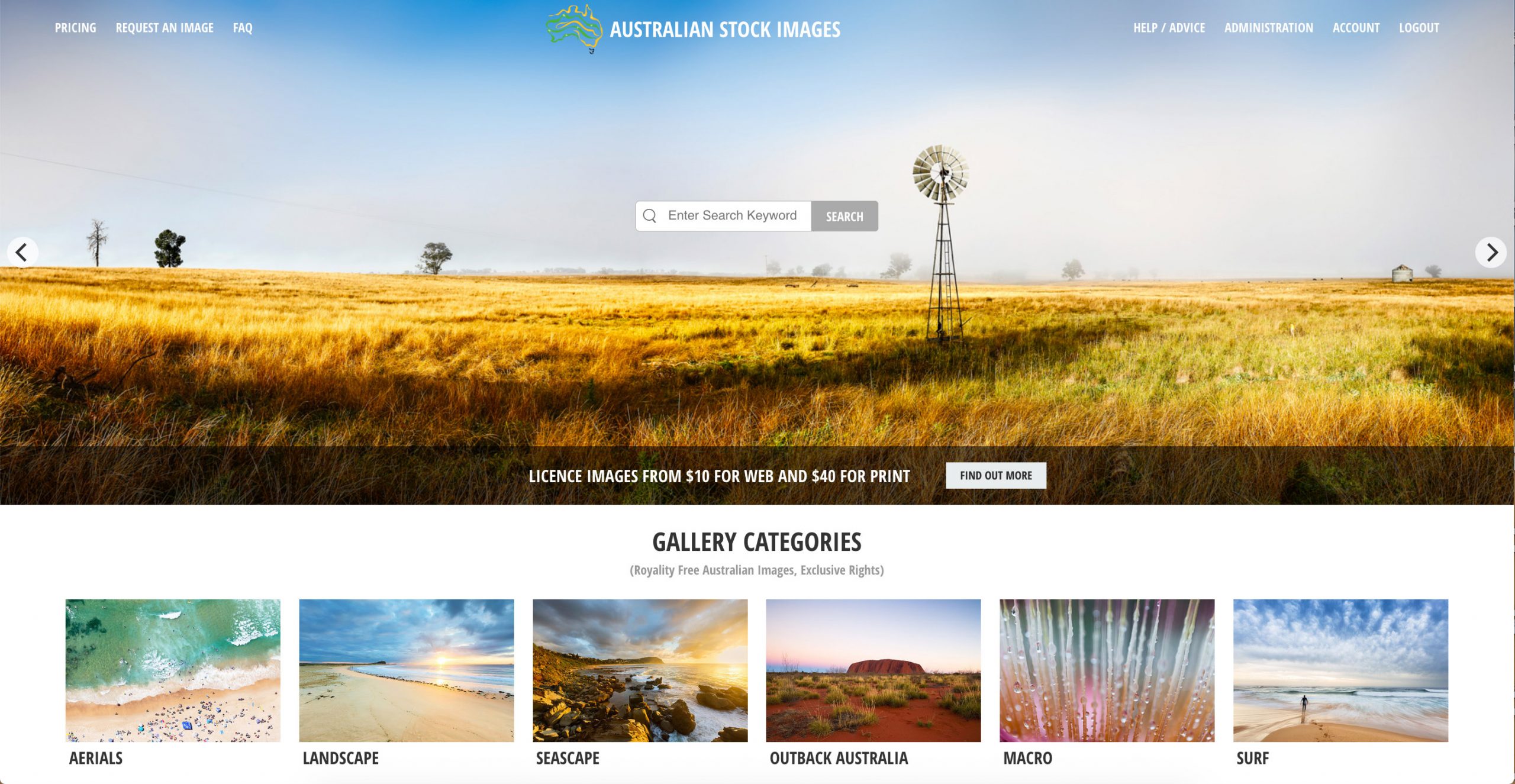 Stock Images of Bondi Beach and the Bondi Icebergs Ocean Pool
We have a growing collection of landscape, surf and aerial photography of Bondi Beach, the Bondi Icebergs ocean pool and the surrounding area. All our images are Royalty Free and a direct digital download for your next web or print project then you're in luck. The website is called Australian Stock Images and photos are available from as little as $10 for web and $40 for print.
Click here to see our Bondi Stock Photo range.