Three Sisters, Leura Cascades, Mount Wilson Photos.
Welcome to our Blue Mountains photo page. This page showcases some of the amazing photos I have of the Blue Mountains area from its amazing lookouts, waterfalls and landscape at all times of the year.
All our Blue Mountains pictures are very high resolution and are printed and framed in our own professional printing and framing lab that just does our own work. Below you will see some of the samples of the finished work we have done for customers and shipped all over Australia, along with some of our favorite photos in our collection.
All the Blue Mountains photos can be found in our Blue Mountains Gallery online. Where you will find photos from Wentworth, Leura to Mount Wilson.


Leura, Blue Mountains, NSW
I saw the potential in this photo one year when driving around looking for nice compositions that are a bit different. So I returned when the leaves were changing from Autumn to winter and it complemented the scene perfectly.
80 inch wide - Acrylic Glass Photo - Mount Wilson
Right on the change of the Autumn colour I found this scene in Mount Wilson and in between passing traffic I set up my camera in the middle of the road and shot this panoramic. Not long after adding it to our gallery a business in Perth of all places ordered this as an 80 inch (203cm) wide acrylic photo for their waiting room along with another few photos. Was amazing to see it that large on acrylic.

Sylvia Falls, Valley of the Waters Walk, Blue Mountains
The valley of the Waters Walk in Leura is well worth the steep walk with this amazing waterfall at the end. I have been here a number of times and it isnt an easy location to shoot unless you have a really wide angle lens and also the right misty conditions.

Jamison Lookout, Blue Mountains
One of the amazing lookouts in Wentworth called Jamison Falls. This photo is taken on sunrise and the well-known Wentworth Falls can be seen on the far left of this image.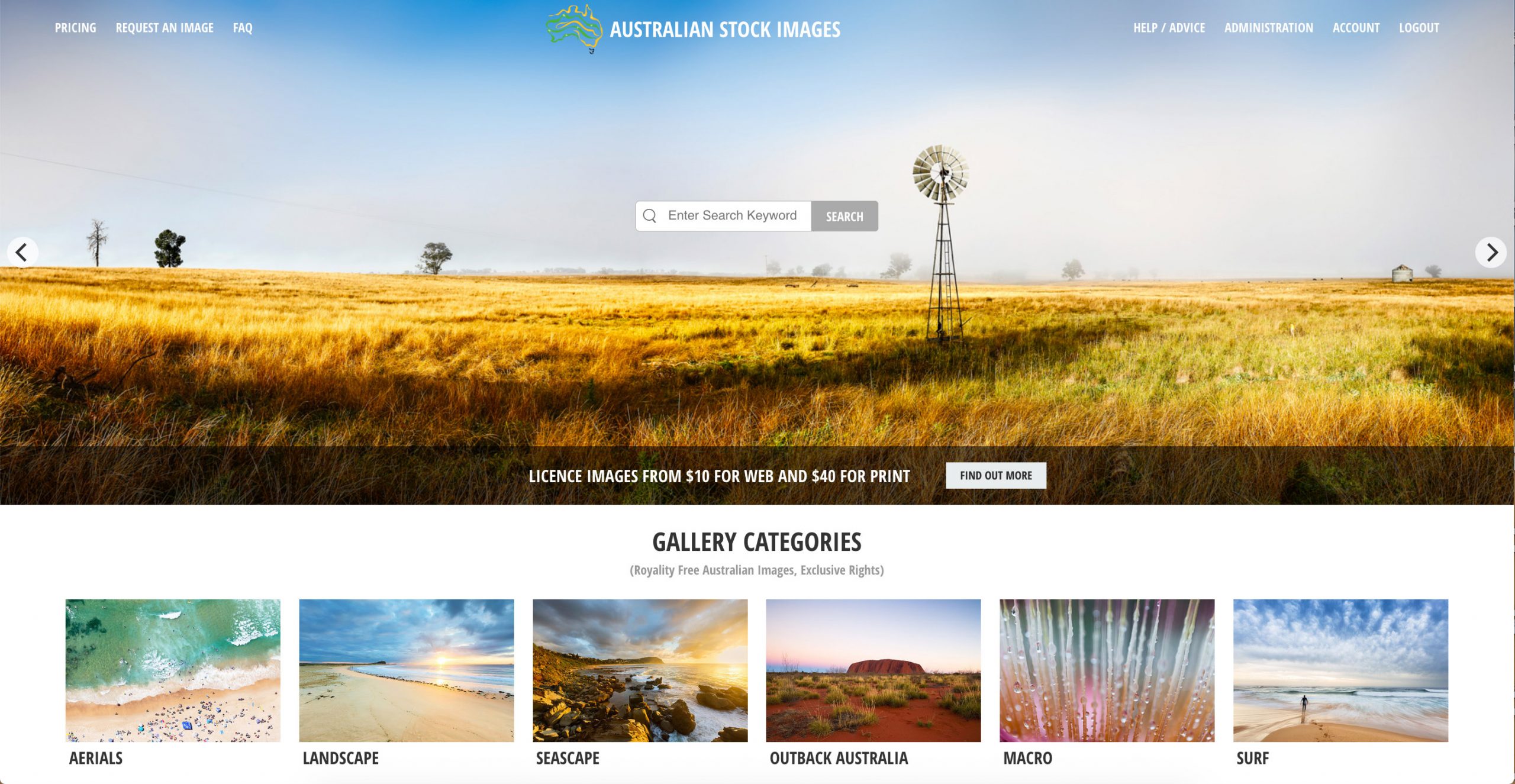 Stock Images of Australian Landscapes, Outback, Seascape, Aerials, Cityscapes and more.
If you have come to this page in search of some amazing landscape photography images of Sydney's Eastern Beaches that you want as a digital download for your next web or print project then you're in luck. We have a great collection of images featured on the Australian Stock Images website that are available from as little as $10 for web and $40 for print and are Royalty Free.