Australia's Red Center (Uluru and Kata Tjuta)
Uluru or Ayres Rock as it was called is located approx 500km from Alice Springs. It along with Kata Tjuta or also known as the Olgas, is one of Australia's most well known iconic natural landmarks. Both are natural rock formations in the heart of Australia's Red Center and have significant spiritual significance to the Aboriginal people.
As a landscape photographer taking photos of such a well known and photographed location is challenging especially when the area has some serious restrictions and penalties for not obeying the rules, but keeping within the rules you can capture some really amazing images.
On my second trip to "The rock" in June 2015 was with my partner and we also took in a talk from the Dalai Lama. Listening to him talk while at such a location was very memorable.

Uluru Wall Posters
Located in our online shop is an extensive range of wall posters. We have a growing collection of posters from around Australia with locations like Uluru and Kata Tjuta.
All of our posters are printed to order on a thick, high quality paper making them ideal for framing. Our posters once printed are wrapped in tissue paper and then rolled and shipped in secure cardboard tubes.
Posters retail for $25 each and are sent Express Post anywhere in Australia or Airmail for overseas.

Uluru Night Sky
One thing about visiting the center of Australia aside from the amazing landscape is when the day ends the night sky is sensational. With no light pollution from the city or neighboring towns the sky looks like it is from a fairy tail.
In this particular shot you can see the Milky Way rising over Uluru. Takes a bit of working out to plan a shoot like this, it's one thing to work out where the sun is rising from but the Milky Way… that's another whole level of complication. But easy enough to do with an app called PhotoPills.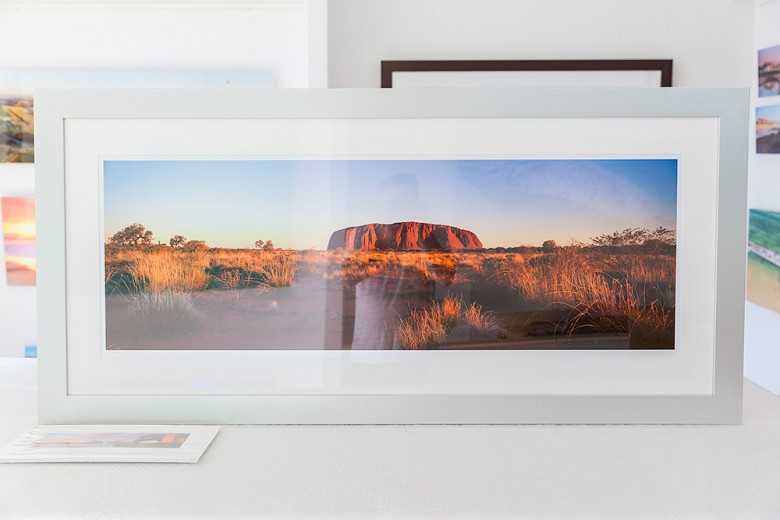 Last Light, Uluru Framed Photo
It is always nice when you see different images in the gallery get printed in different sizes and this shot was no exception. With all our work the bigger you print it the better they look as the detail really stands out.
The framed photo here of First Light, Uluru (URL04) is a 50 inch wide photo framed in brushed silver. The photo is printed on Kodak Metallic paper, mounted to Aluminum, Archival white matt, we use optical grade acrylic instead. Finished size is 125cm x 63cm. RRP $880. This image was then packed and shipped to it new home in Brisbane where it now lives on the wall in a corporate head office.
We also offer our work in other frame types such as White, Black, Brushed Silver and a Dark Mocha. To view our work with these frame types we have an interactive framing option feature that's on all our image pages.

Our online Uluru and Kata Tjuta Image Gallery
Our collection of images from Uluru and Kata Tjuta were from doing two memorable trips to the Red Center. The first time we were greeted with clear sky's that in themselves were stunning when they contrasted with the scenery.
Then on our second trip in 2015 some 8 years later we got clouds and some stunning light that brought a whole new range of images for our online gallery.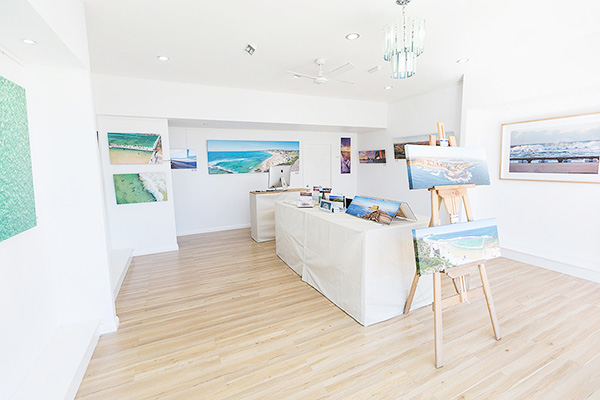 We Have A Gallery
That's right we have a gallery right here in Newcastle. Well it's in Warners Bay.
Our gallery showcases a wide range of work from the local area. In the gallery we have work on display and for sale that is Framed, on Stretched Canvas, Acrylic Face Mount (Glass) prints and also mounted.
Our gallery is also home to our own print and framing lab Still Creations that is open to the public.
Our Gallery address is:
Shop 2, 44-46 Medcalf Street, Warners Bay, NSW, 2282

Where is Uluru & Kata Tjuta