Unique, Affordable, High-Quality Corporate Framed Photography Gifting Ideas and Books
Over the years we have had the privilege to supply many different kinds of photographic corporate gifts to corporations for their visiting guests, small or large scale events, some of these photo gifts have been customised for the client as well with their corporate logos printed by us and included in or on the gift. Our clients over the years include:
FedEx, Nokia, Sony Music, Optus, AMP, Newcastle University, Sydney University, NSW Health, Charles Sturt University, Fox Studios and many more. We even made a large framed photo of Sydney that was presented to Pink on her 2012 concert tour.
Below are some examples of framed and mounted photo gift jobs that we have done for these clients and also what we can offer you as a prospective customer looking for corporate gifts for your next function weather it is big or small.


Nokia Event - Collection of 12 inch mounted Sydney photos with logo
In 2017 we worked with a representative from Nokia wanting to give a unique set of corporate gifts to a delegation. We offered advice and options in regards to the logo branding that we can offer with their budget per person. It was decided that they would go with a selected range of photos from our Sydney City Online Photo Gallery and have them printed and mounted in our 12-inch size which comes in its own protective sleeve.
We then obtained Nokia's logo from the client and custom printed it and secured it to the back of the photo mount prior to it being sleeved. We provided the logo printing and no additional cost. The final collection was then packed and shipped to Sydney on our same day courier service.
Sydney Reflections - Corporate Gifts - FedEx Convention
We were contacted by FedEx and told that they were holding a convention at the Four Seasons Hotel with 300 guests who were also staying at the hotel as well and they wanted a gift that reflected their time in Sydney. After some discussions, we decided to make a 24-inch wide canvas of Sydney that had the image title and Matt's signature on the final piece. The title and signature were hand done to give it a more personal look and feel. The 300 units plus a few extra were delivered to the Four Seasons hotel.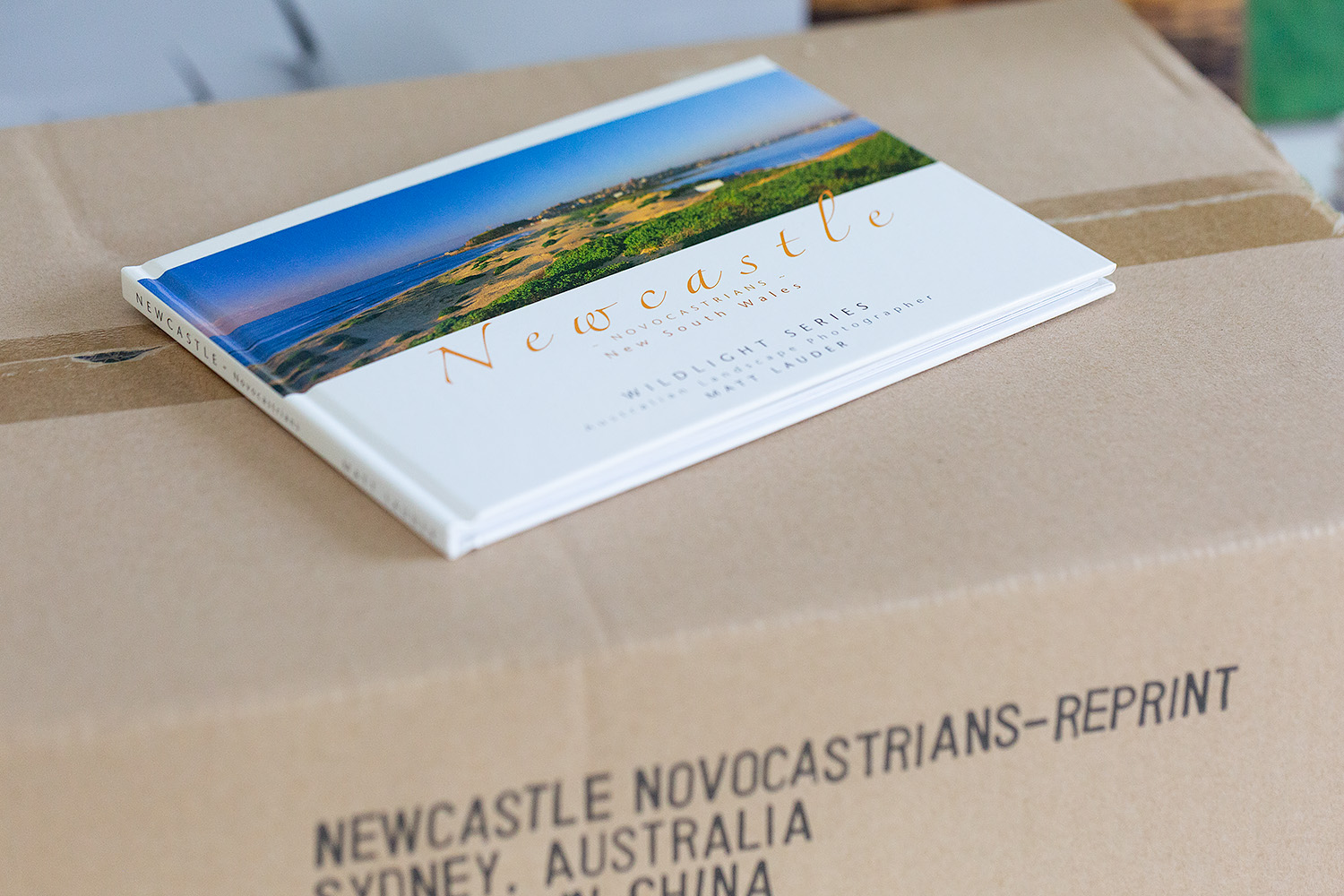 Small Books - Perfect gifts for guests.
Our range of small books has been the perfect gift given to visiting guests as a small token gifts by many private companies, universities and government organisations. We can supply as little or as many as you like. For large orders of books, we can even have the book customised with your business through the book if desired with logos and pages dedicated to your company. For this please contact us for pricing options.
Small Framed Photos - Custom framing options
We have an extensive range of photos from around Australia with a focus on the Sydney to Newcastle area. Our small framed photos have been perfect for companies looking for a more finished gift that isn't too large for someone to take with them back on the plane. With jobs like this we can replace the glass with optical grade acrylic allowing safe transport.
Custom Gifting Options
Charles Sturt University in Albury, NSW needed a number of unique thankyou gifts to mark their relationship with another educational facility and they want to get plaques made. So after discussing their options they shipped the plaques to us and we fitted them to the final piece and this was the result.
A 24 inch wide (60cm x 20cm) photo of Oxley Beach in Port Macquarie. Printed on metallic paper and framed in our Tasmanian Oak frame.
If your wanting a unique memorable gift to give to a group of visitors or a special one-off custom artwork then please contact us and we can talk about options. In the past, we have done a lot for our corporate clients. Shipping large framed pieces overseas or even meeting a short deadline to get the gift on their overseas removal container. There are so many options, so lets have a chat about it with you.
Thanks