Landcape, Aerial and Surf Photography of the Central Coast, NSW
Welcome to our Central Coast, NSW page where we have showcased a sample of what we have to offer when it comes to this amazing part of the east coast of NSW. We have an extensive collection of photos from all over the coast taken at all times of the year, in all types of weather and light, from the air from the land and the sea.
All our images are high resolution and we can provide them either beautifully framed either in a standard frame or something more premium like a shadow box frame, printed and displayed on Acrylic, Stretched Canvas or as a photo hand titled signed and rolled in a tube.
We have just released a beautiful Tasmanian Oak frame that is extremely popular and complements all of my aerial shots beautifully along with the landscape images as well.

View our Range of Central Coast Landscape, Aerial and Surf Photos
Terrigal Beach in Oak
Our popular photo of a Terrigal in the peek of a hot Aussie summer. This shot is printed on our metallic paper and then framed in our Tasmanian Oak frame, packed and shipped off to it's new home in Newcastle for someone who left the Central Coast for work and wanted a piece of home to remember their local beach.
The Skillion Panoramic Wall Posters
We offer two types of posters in our online E shop. This is our panoramic poster range. Which retail for $25 each. The other is our square poster range (see below).
Our panoramic poster range is 72cm wide and 36cm in height. All posters are printed to order, so they are brand new when delivered.
Printed on premium poster paper that is robust and can be handled.
Our Central Coast Landscape Book
In 2014 we published our Central Coast, NSW book along with our book Sydney Splendour. The book has been very popular and as it captures the true essence of life on the Central Coast from the surf culture, beautiful aerials of the beaches to wide angle panoramic landscapes.
The book is 64 pages in length, hard backed and only weighs 260 grams which means if your posting it locally or overseas it goes as a large letter rate when packed in one of those Australia Post padded bags.
The book retails for $15 and is part of our Wildlight series of books. We also have books titled Newcastle, NSW, Sydney Splendour and Sydney's Eastern Beaches. All books can be purchased in our online E Shop.
Below is a full page walkthrough video of the book.
Central Coast Landscape Photography Book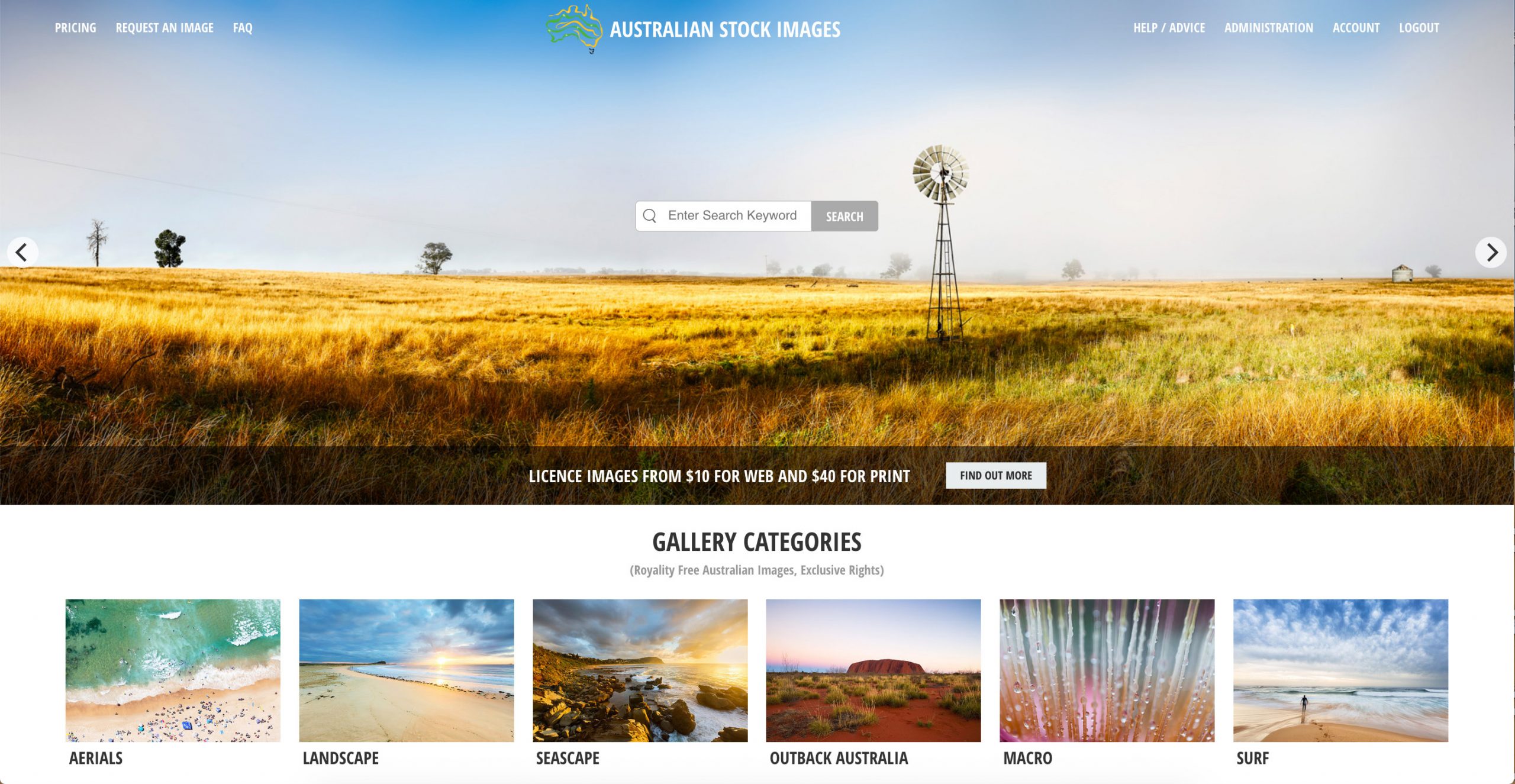 Stock Images of Australian Landscapes, Outback, Seascape, Aerials, Cityscapes and more.
If you have come to this page in search of some amazing landscape photography images of Sydney's Eastern Beaches that you want as a digital download for your next web or print project then you're in luck. We have a great collection of images featured on the Australian Stock Images website that are available from as little as $10 for web and $40 for print and are Royalty Free.