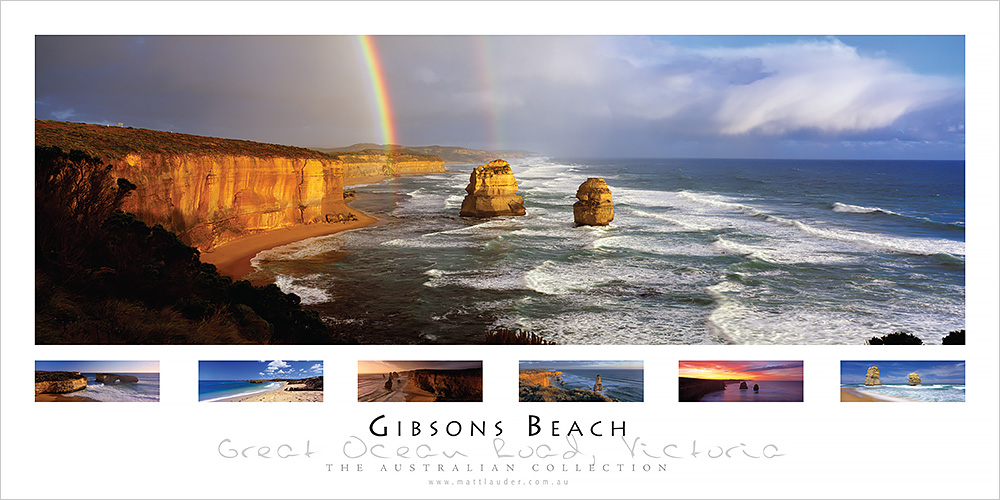 Gibsons Beach
Posters
Size: 72 x 36 cm
One of those special moments in time when your in the right place at the right time with your camera. Gibson Beach on the Great Ocean Road. Considered the first two of the "Twelve Apostles".
Specs:
72 x 36cm in size.
Printed on premium poster paper that is robust and can be handled.
All posters are printed to order.
Easy to frame.