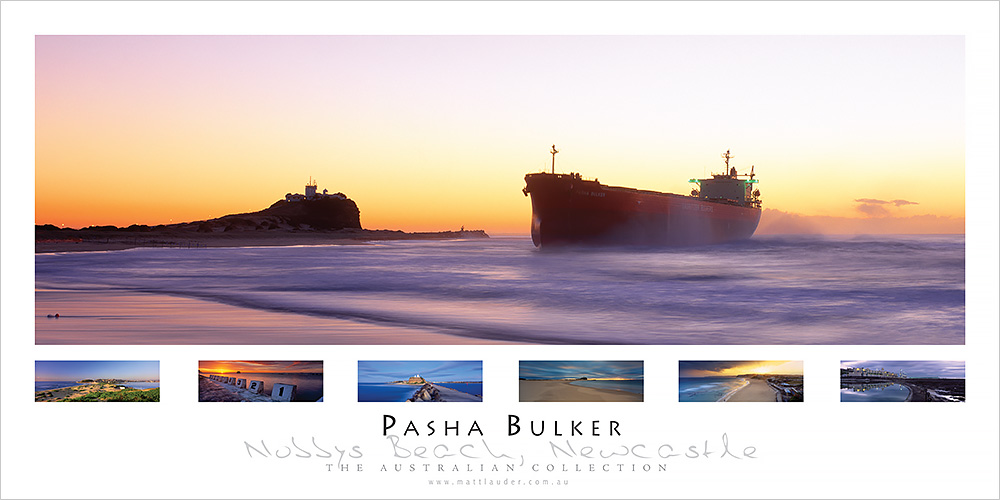 Pasha Bulker
Posters
Size: 72 x 36 cm
The Pasha Bulker became stranded on Nobby's Beach in Newcastle on the 8th of June 2007 following massive storms that hit the NSW coast. It remained a tourist attraction to the area for almost a month. On the 2nd of July at 9.37am it was pulled from the reef.
Specs:
72 x 36cm in size.
Printed on premium poster paper that is robust and can be handled.
All posters are printed to order.
Easy to frame.