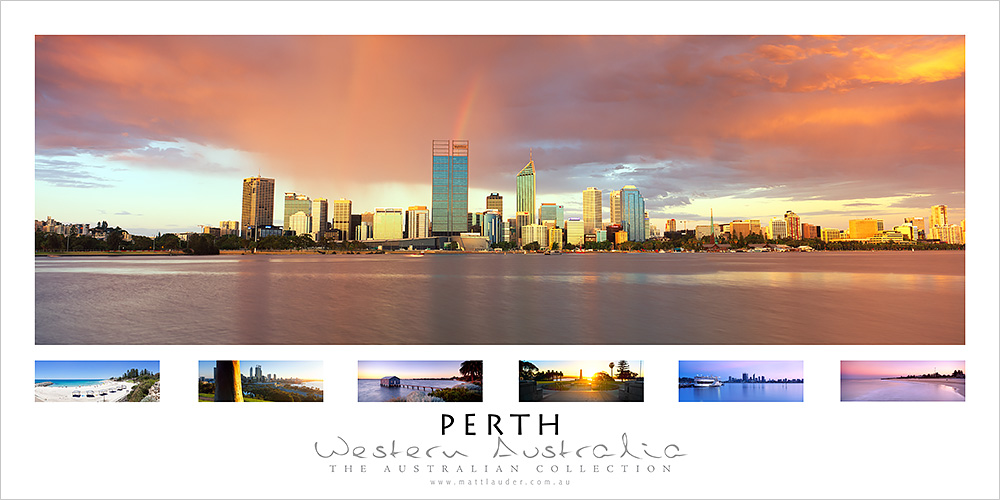 Perth City
Posters
Size: 72 x 36 cm
On a summer sunset in Perth the evening light put on a show with an afternoon storm cell moving through.
Specs:
72 x 36cm in size.
Printed on premium poster paper that is robust and can be handled.
All posters are printed to order.
Easy to frame.
Main image code: PTH15.