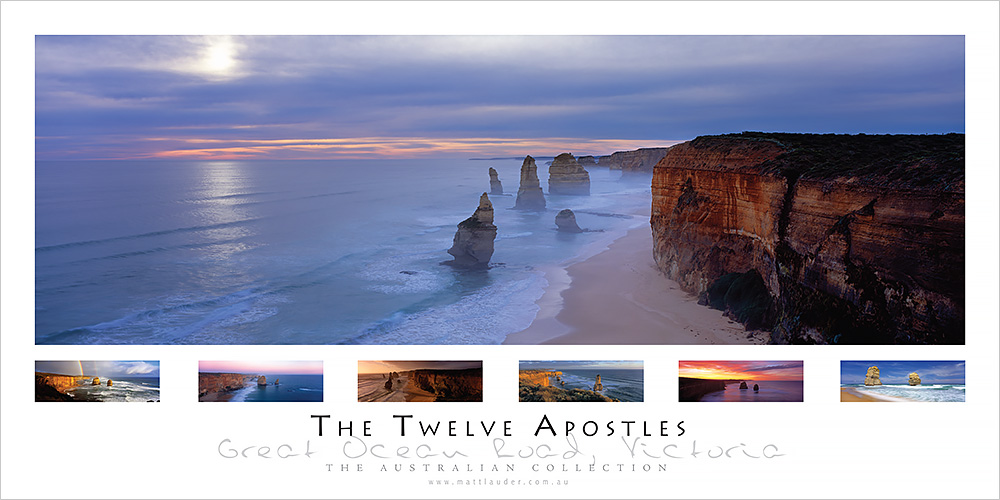 Twelve Apostles
Posters
Size: 72 x 36 cm
Just one of the many sandstone pillars that line the Great Ocean Road of Victoria. Originally called the "Sow and Pigglets" but that was changed to accommodate a more appealing touristy name so the Twelve Apostles is now is.
Specs:
72 x 36cm in size.
Printed on premium poster paper that is robust and can be handled.
All posters are printed to order.
Easy to frame.