Sale!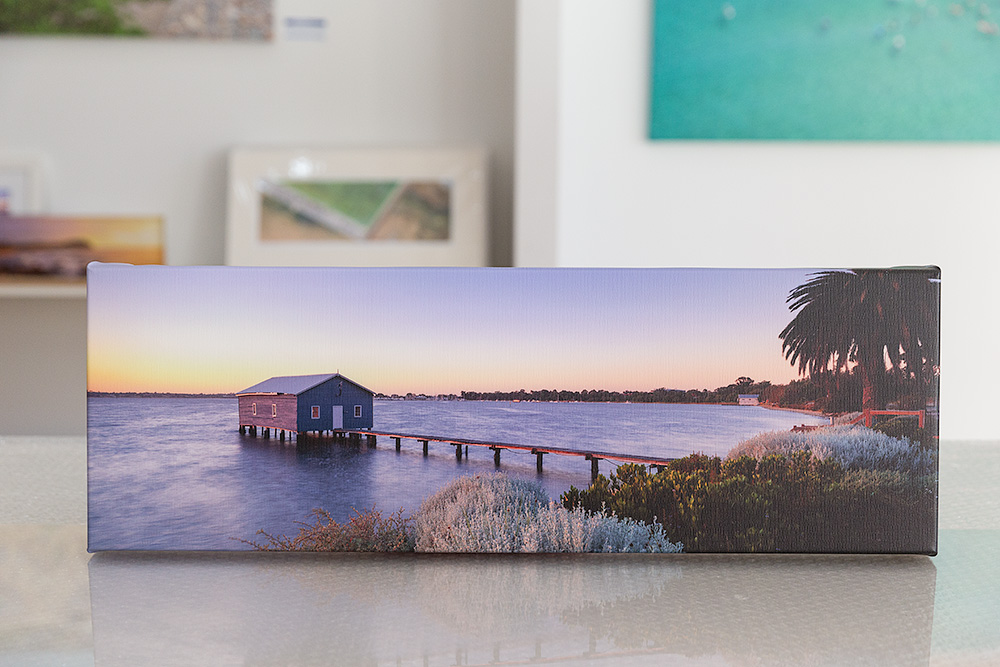 Boat Shed
Stretched Canvas
Size: 24 x 8 inch (60 x 20 cm)
Perth boat shed on the Swan River on sunrise.
Specs:
75 x 25cm in size.
Printed on professional grade canvas.
Heat seal laminated protective coating / UV guard.
Stretched on thick canvas bar.
12 months manufacture warranty.
Ready to hang.
Gallery Image Code PTH54.