Over the years we have licensed our work out to various printing companies who have done some amazing things with the digital files we have sent. In this job by Vivant Glass in Melbourne even I was stunned at what they were able to do, especially the size.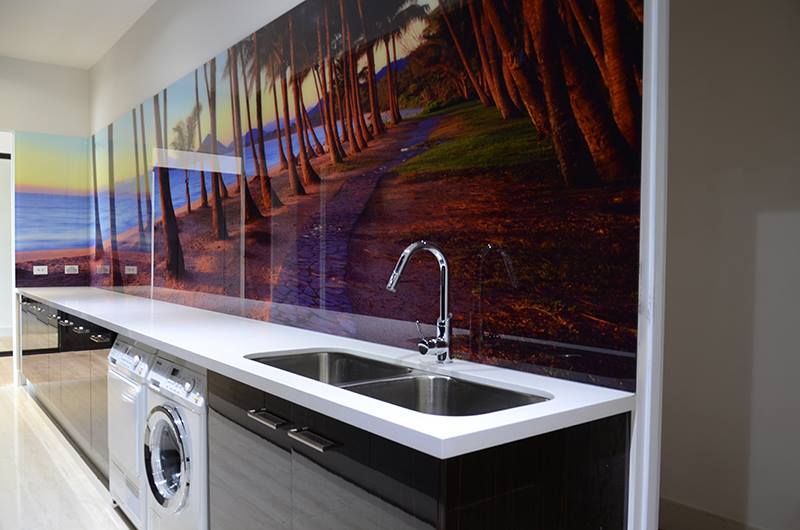 We supplied them the high resolution digital file of our Palm Cove photo we shot on film when on location in Cairns, Queensland that their client chose. That was all we did. They then took this photo and blew it up to 9 meters wide, printed the image on glass and then shipped the final piece from Melbourne to Cairns and had it installed.
The client loved the final job so much they called me direct and thanked me for the image.
If your interested in using one of our images like this your looking at $330 for the image use and we supply the file direct to company doing the work.