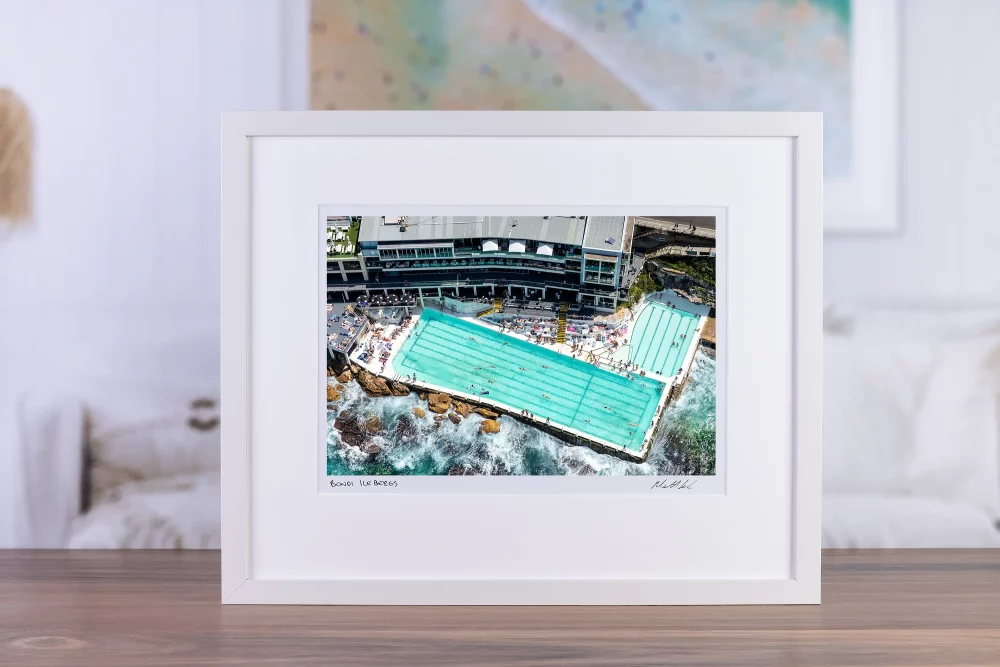 Bondi Icebergs, Sydney
Framed Photos
Size: 49 x 41 cm (Framed)
Shot in a helicopter in the peek of a hot Aussie summer of the popular Bondi Icebergs on Sydney's Eastern Beaches is a favorite in our online gallery.
The photo comes framed in a white frame, we use an optical grade acrylic instead of glass for safety and is ready to be shipped out with our daily courier pick-up.
The image code on our website is EB292 and this image can be custom printed on a range of mediums like Acrylic Glass, Canvas and framed in a range of sizes.