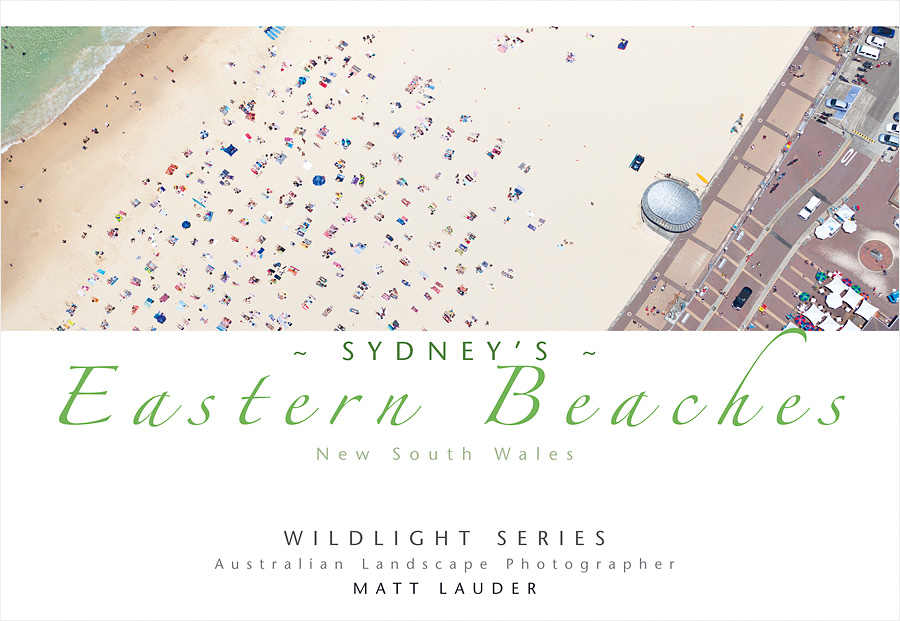 Sydney's Eastern Beaches
Landscape Books
Size: 21 cm x 15 cm (when closed)
If it's Bondi Beach in summer, Coogee Beach with a crazy storm rolling in or a Lord of the Rings red sunset over Maroubra this book has it and alot more. All your favourite beaches and locations from Rose Bay through to the Hornby Light house, Clovelly, Tamarama, Bronte, Coogee, Bondi (of course), Marboura to Cronulla this book has it all from sunrise to sunset, from the air and even some surf shots as well.
For a full view of the book we have a video that shows you every page. Click here to view.
The Sydney's Eastern Beaches book is also available from:
Berkelouw Books at 19 Oxford St, Paddington.
Berkelouw Books at 70 Norton St, Leichhardt.
Berkelouw Books at 12-14 Park St, Mona Vale.
Berkelouw Books in Westfields Hornsby.
Harry Hartog in Westfield Bondi Junction.
Harry Hartog in Macquarie Shopping Center, Macquarie.
Harry Hartog in Westfield Miranda.
Harry Hartog in Westfield Warringah (Northern Beaches, Sydney).
Specs:
Book weight 265 grams.
Book closed 21 cm x 15 cm.
64 pages in length. With over 40 images.
Hard backed.
Book includes Landscape, Aerial and Surf Photos of Sydney's Eastern Beaches.
Book is the perfect size to be posted. Goes as a large letter rate, worldwide.
Book is barcoded.
For wholesale purchasing please contact us direct.