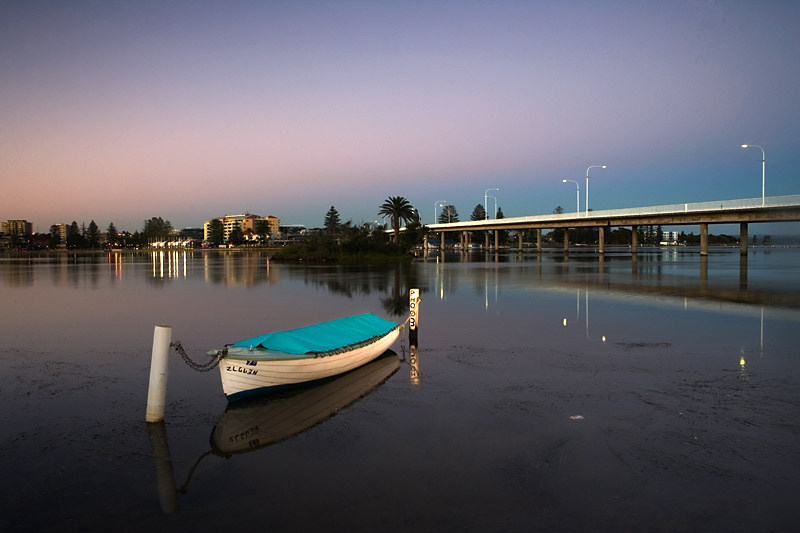 I just received my 1ds Mark II and did my first shoot this morning (11 March 08) and my first impressions of this beast of a camera exceeds all my expectations. From owning a 20D and moving to this camera the difference in image quality isnt even on the same page.
The above shot is my test location where I will be trialling my 360 precision head when I get it next week.
Details of this shot are:
1ds Mark II
24-70mm lens shot at 24mm.
Exposure 2 sec @ F11 (metered for foreground used a 2 stop graduated ND)
Lighting on the boat courtesy of my Mazda 3's headlights.
Post production using Photoshop CS3 on Mac Book Pro.