So you have found your helicopter company and now it is time to plan your shoot and get ready for the big day. With the financial out lay you want to get the most out of your shoot. In this article I am going to discuss what you're going to need to prepare prior and what you can expect when you arrive at the helicopter companies location.
Have you heard of the 7 P's. Prior Planning Prevents Piss Poor Performance. With that in mind let's get started.
If you missed part one of our article "How to Find the Best Helicopter Company for Aerial Photography" then I encourage you to have a read of it.
ENOUGH MEMORY
When you're up in the helicopter one thing you will realise quickly is that you're going to be taking a lot of images. Of course you're going to be shooting in RAW so make sure you allow for at least 2000 – 3000 photos to be taken per hour. On my flights I use a 64 gig Sandisk Ultra, so don't just make sure you have the memory, make sure you have a card that can also write quick as well. I have this article about Whats the best Memory Cards to Buy. Along with the 64 gig Sandisk I also have two 32 gig cards as well.
PRE FLIGHT CAMERA CHECK
The night before your flight you need to sit down and go through your gear.
Make sure your memory cards are all formatted.
Make sure you camera battery is fully charged, along with your spare.
Go into your camera menu and make sure your shooting RAW.
Make sure your camera lenses are clean.
Attach your camera strap to your camera, if it isn't already on there. (This is a must for in flight safety).
If your planning on sitting in the back of an R44 with your camera bag next to you, then arrange the gear you want to the front.
Remove any unnecessary gear from your bag that is going to get in the way and leave it at home.
Go into your camera menu and make sure your shooting RAW – Yes check it again.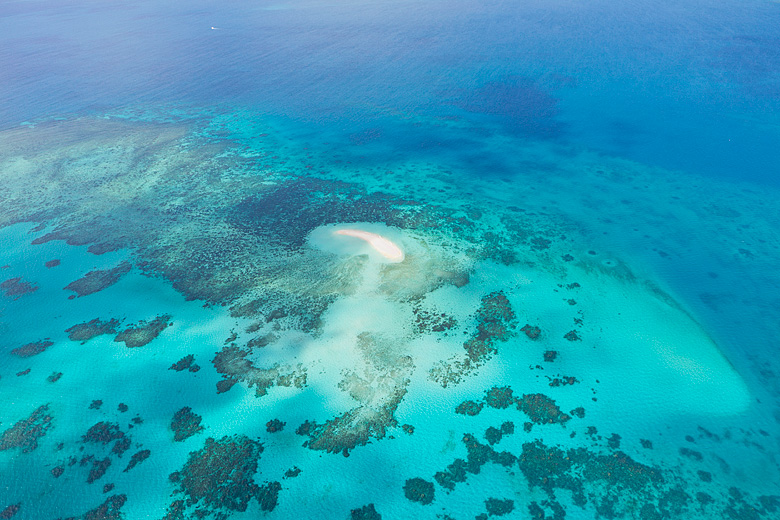 Vlasoff Cay, Great Barrier Reef, Queensland.
WEATHER WATCH
I'm sure with your flight approaching you're going to be watching the weather like a hawk. The best source of your weather information will be the helicopter company as they have access to much better local weather as they will have access to the airports weather radar and this will be much better than your phone app. Most of the time I will get the mobile phone number of the pilot or someone directly involved with operations and you can communicate directly with them., especially if the weather is a bit scratchy. I have done a shoot where I turned up to the helicopter company where the decision to so the shoot was going to be made there and then with no loss of money. If you have any doubts about the weather for your shoot be assertive and cancel. You are better off cancelling and missing out on what could have been a flyable shoot, than going ahead and it is weather you didn't want. It's a roulette game you don't want to play.
I remember I did a flight over the Great Barrier Reef. The weather in Cairns was great and I took off from Cairns, but when we flew out to the reef because of the distance from Cairn's there was far more overhead cloud than what I wanted, if I knew this I would have cancelled, but I made the most of it.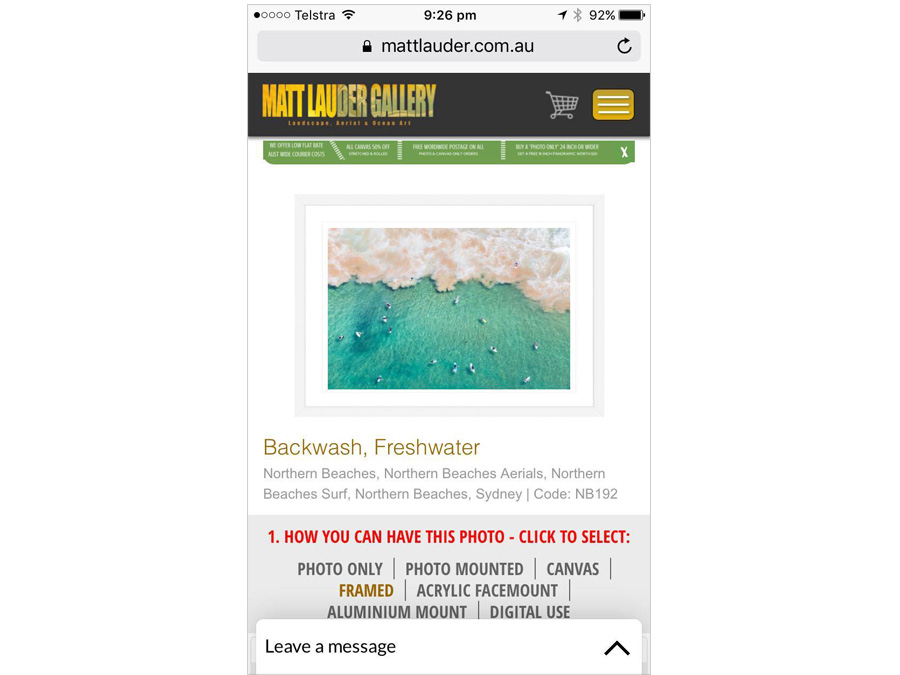 Iphone screen shot of my website of an aerial over Freshwater Beach, Sydney - Show this to the pilot and say "I want shots like this".
ONLINE RESEARCH
Guess what… Odds are that someone or many people before you have done the flight and gotten the images you want to get. So why not hit the web and go find images and angles you would like to get, find these sites and images on your phone and take screen shots to show the pilot. As they say a picture tells a thousand words. The pilot is experienced in the area you're going to fly in and they will be able to give you feedback on what's required to get a certain shot in terms of heights or more important permissions.
One thing you're going to realise after your first shoot is what focal length some photographers have / must have used to get their shots or the heights they have been taken at. You might be armed with a 200mm and realise that you need a 400mm.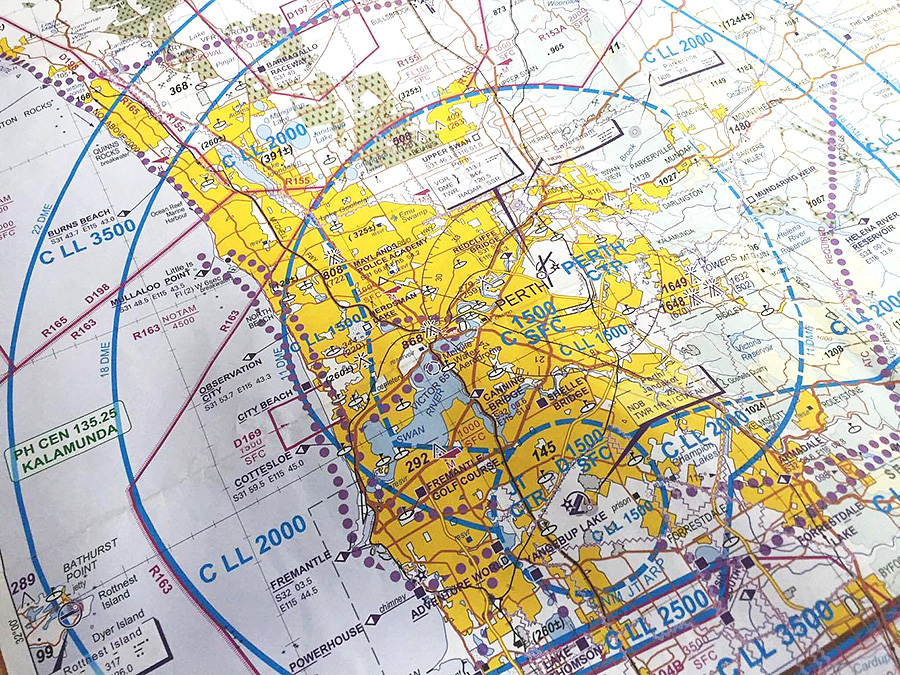 LODGING A FLIGHT PLAN
Before your flight the pilot is going to talk to you about your flight, where you want to go etc. This is because they need to lodge a flight plan with air traffic control. This is your opportunity for the pilot to let air traffic control where you want to fly, so if you kind of think you want to fly in an area, then let them know.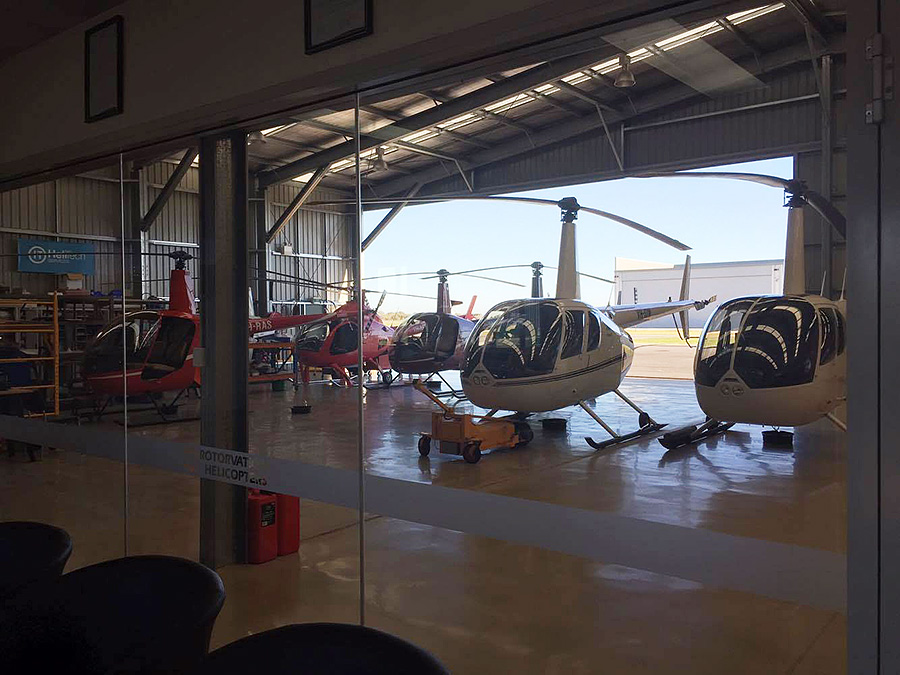 WHEN YOU GET TO THE HELICOPTER TERMINAL
On arrival to the helicopter terminal you're going to be met by the pilot who will take you to their briefing room where you will discuss the flight, they will weigh you with your gear and give you a life vest that is packed into this little bag that goes around your waist. (You only get a vest if your flying over water.) You will be given a safety briefing similar to that you get when you are on a flight by the air hostesses.