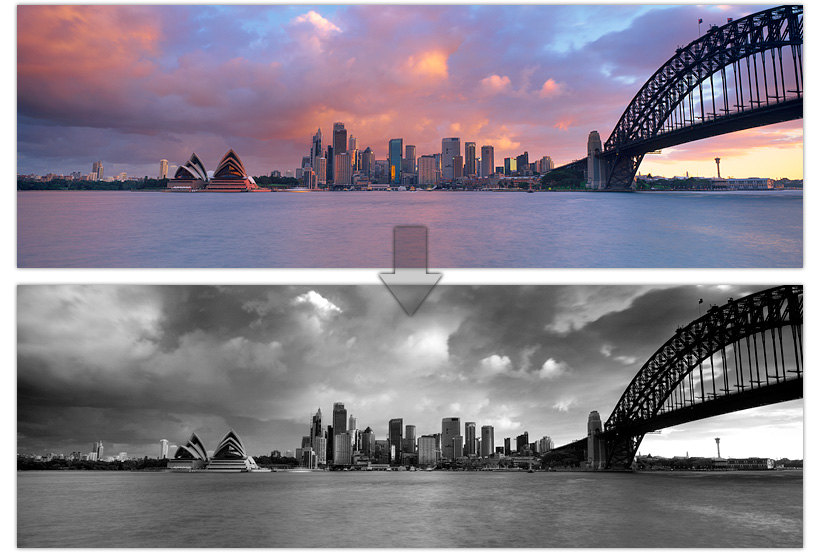 The days of shooting black and white film are all but over with the simplicity, ease and diversity that is now offered to photographers like myself. Who can take advantage of digital technology when transforming colour images into amazing black and white ones never possible with the old school method of using B&W film.
Using the colours in our images we are able to control the different black and white tones and contrasts in our photo to customise it to our customer. The beauty of photographing everything in colour is that every image in our 1000 + collection can be made into a stunning Black and White image within minutes.
All you have to do is select an image or range of images you like, email us with the image codes and request that we email you digital proofs of the image. It is that easy. Once you approve the image that you like we can then print the photo and present it to you in any number of ways like canvas, acrylic face mount, aluminium mount, bamboo panel, traditionally framed or as a photo rolled in a tube.
There is no additional cost for us preparing a colour image as a black and white one for you. Not even as a sample for you too look at.
For more examples of what we can do please click here.