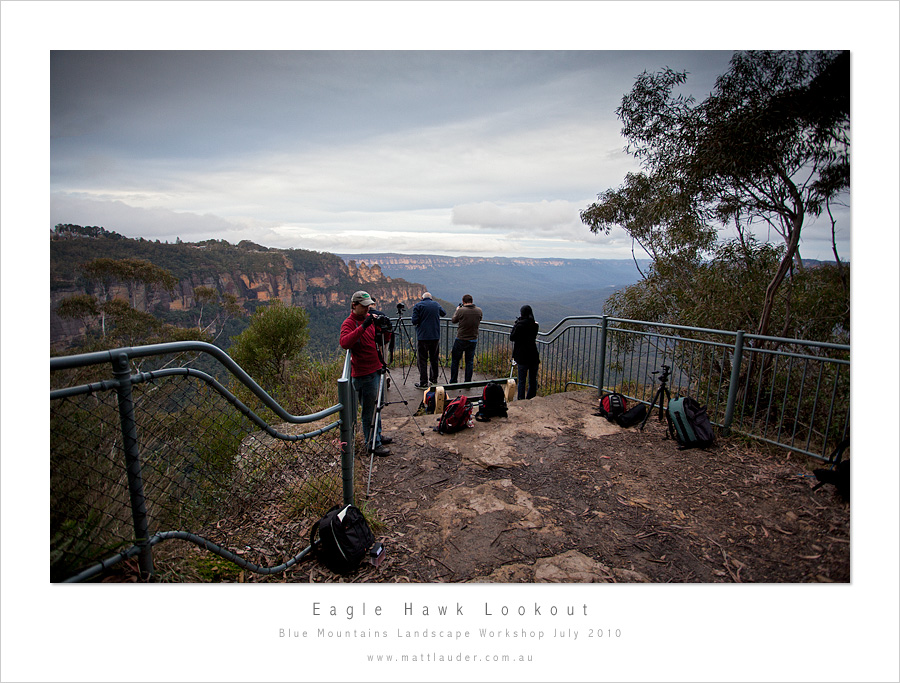 On Saturday the 10th of July I ran my Blue Mountains Day Workshop for 6 budding landscape photographers. Kicked things off with a great sunrise shoot over Jamison Lookout and then we explored the Waterfalls in and around Wentworth, Evans lookout and finished things up with shooting over Eagle Hawk Lookout. Never been here before but it offers a really interesting look over the three sisters.
My next Blue Mountains Course is on the 14th of November and is the last one for the year. The sunset for this one is going to be fantastic the light is going to fall fully over the Three Sisters which will be our location for the sunset shoot. (see below) The orange line on the bottom left is the settings suns direction, this will be the best time and best light all year.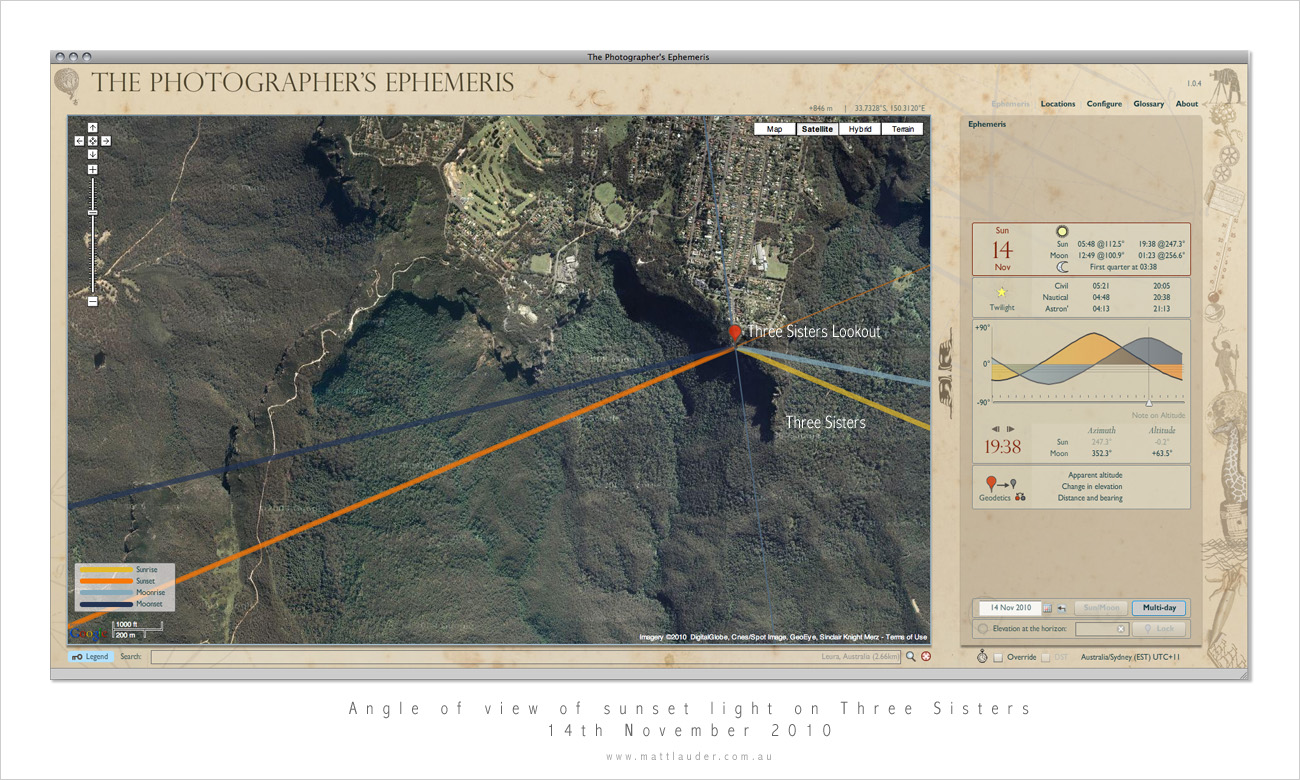 For more details and bookings on my next Blue Mountains course please click here.