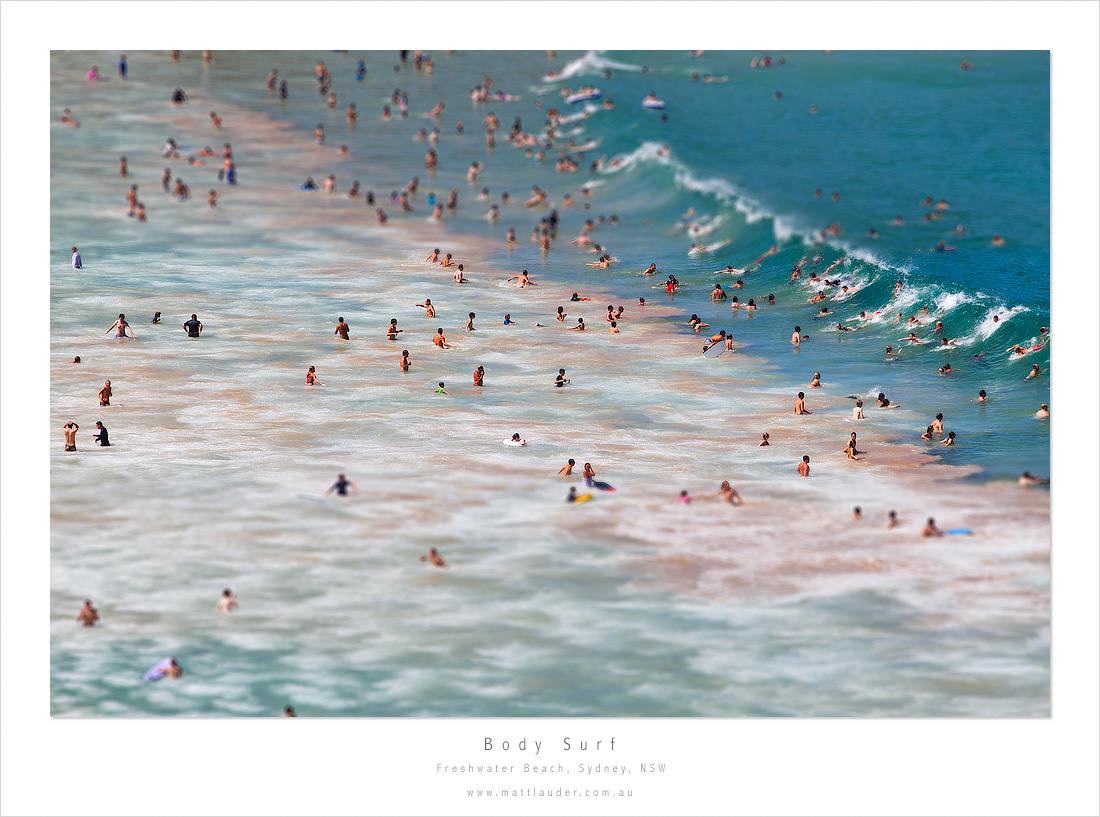 My collection of surf images is coming along slowly, but it is coming along which is the main thing. This shot really stood out to me one afternoon when shooting panoramics over Freshwater Beach as each set came in and the hoards of summer swimmers made a break for it trying to Body Surf.
Hopefully more to come. When I launch all the shots you will find them in my main gallery section.
Hope you enjoy this one. 5D MkII | 70-200mm f2.8 lens.