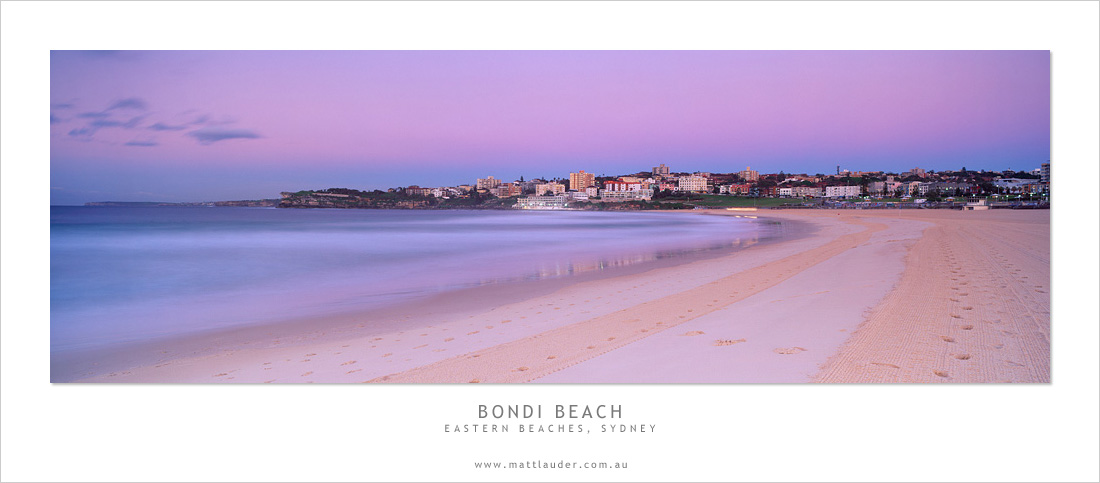 On a recent trip to Sydney I decided to shoot sunrise at the famous Bondi Beach. On arrival I was greeted by the good old council tractor cleaning the beach. It is certainly a challenge trying to shoot with such an eye sore and timing your shots with the good light that is starting to develop in the sky.
Bondi is an amazing beach to shoot in terms of how quickly the whole beach and foreshore becomes packed with mid week morning runners and dog walkers and then almost like flicking of a light switch everyone is gone as they get ready for work.
Shot on the Fuji GX617 – 90mm lens. This shot along with other images of Bondi can be found in my Eastern Beaches, Gallery.