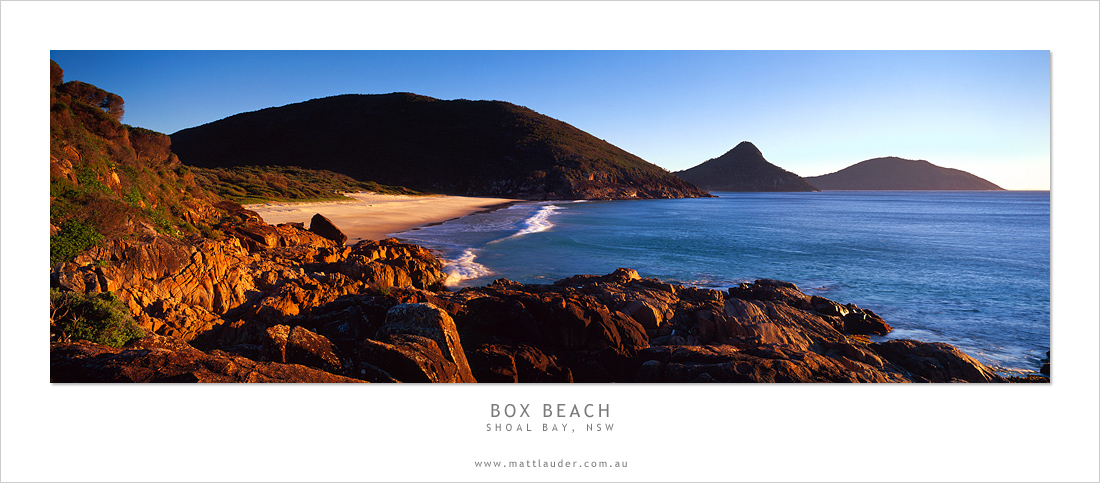 A recent trip to Port Stephens resulted in quite a few nice images. This is one of them. Freezing cold on this morning about 2 degrees + wind chill. Those that follow my facebook feed would have seen my makeshift Beenie I had to use at the time. It worked a treat.
Heading off to the Far North Coast, NSW next week for shooting, so some images from there soon.
This shot was taken on the Fuji GX617 90mm lens Velvia 50 | 1 stop lee soft grad.
To see more images of Port Stephens, NSW click here to check out my gallery section.