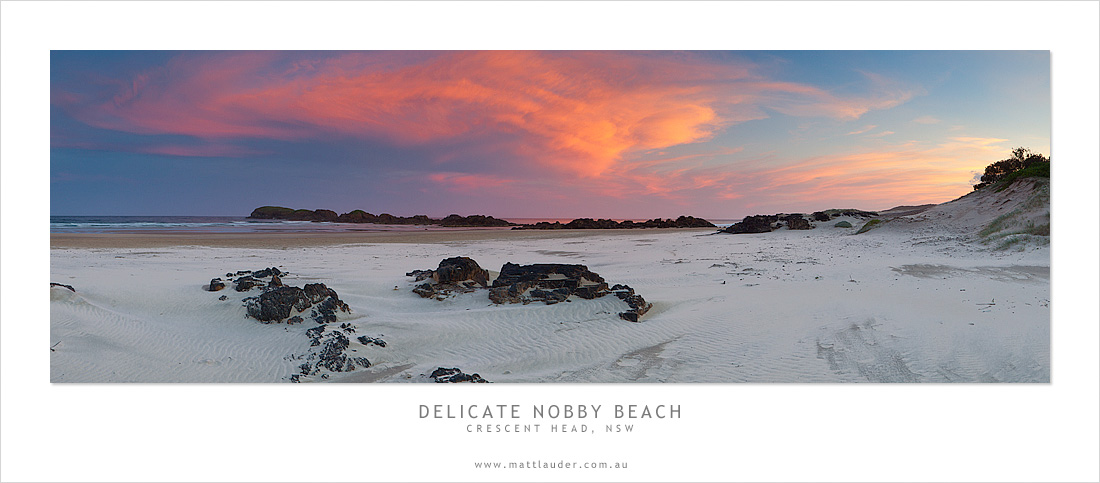 Quite a strange name for a beach, but it is a great location about 5 min drive south of Crescent Head. This was sunset on day one of arriving. The forecast was for late thunderstorms that never eventuated but the cloud made for an exciting sunset.
5D MkII | 24-70mm lens | 8 image stitch run through PtGui Pro and processed in CS5.
Click image for larger view.