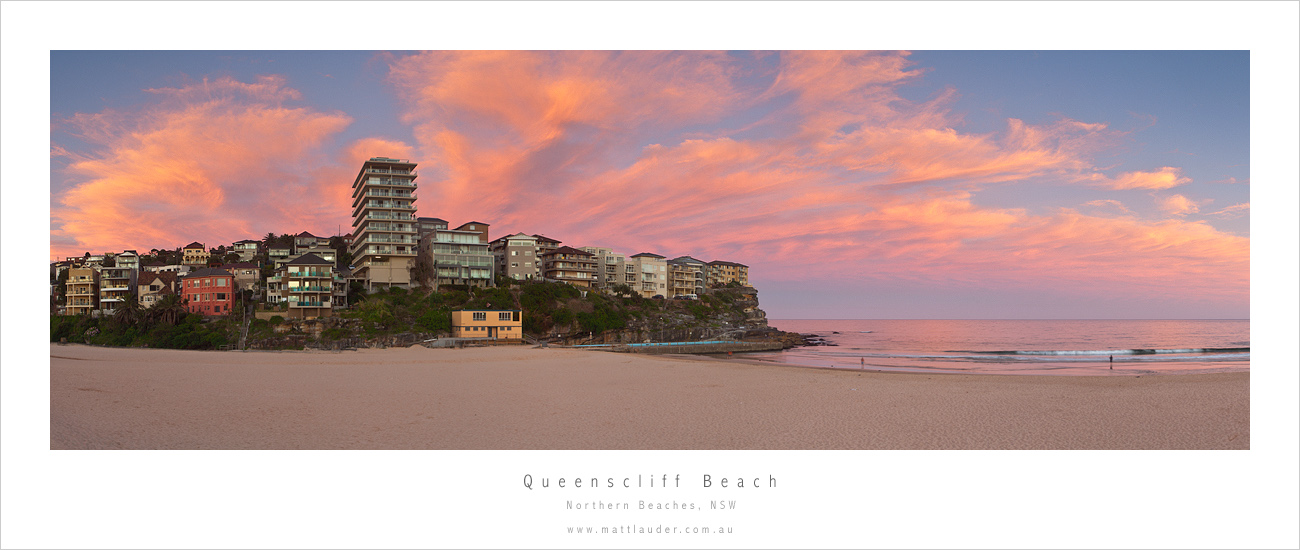 This was a beautiful sunset to watch come to life as I stood there with my students who were capturing for the first time a sunset where everything is controlled and perfect. The look on their faces is what teaching is all about as they see the results on their LCD display from the workflow and technique I taught them over the day.
Shot over Queenscliff Beach that is at the Northern end of Manly Beach. Panoramic stitch on the 5D MkII.
Thanks for an enjoyable day guys.
Further dates for my Northern Beaches Day Courses can be seen here for 2011 dates.