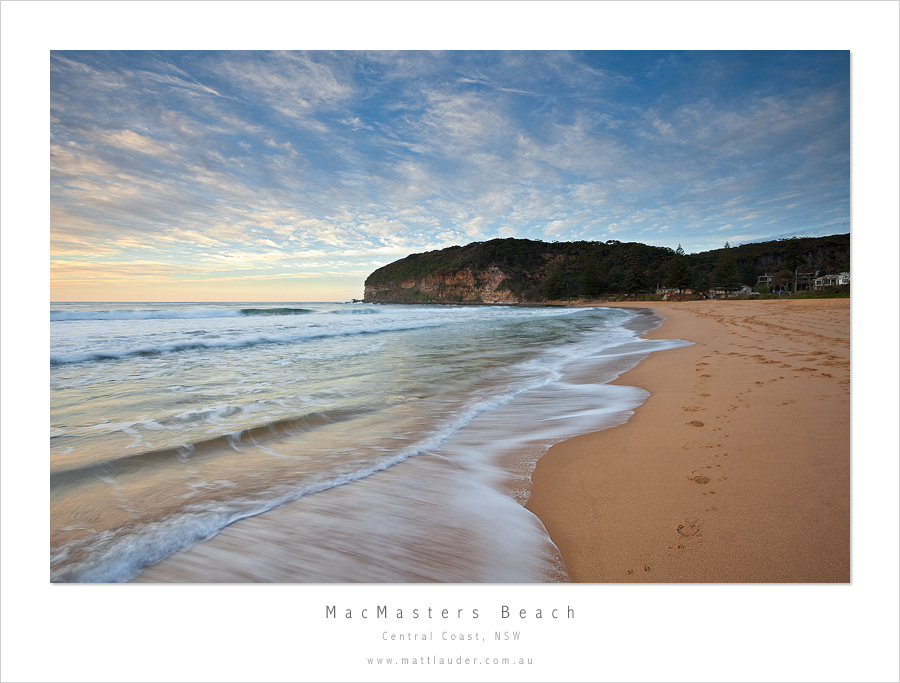 Last nights sunset was a ripper but I wasnt able to shoot it, so I made sure I wouldn't miss this morning. Woke up and you could see the sky full of high cloud… as soon as you see that you know your on for sure.
Met up with a good friend and we headed down to MacMasters Beach. Gorgeous blood red sunrise that moved into great gold tones with blue sky. When the sky went red I went nuts running around shooting with digital, my GX617, Fotoman 624 and also the Hasselblad 6×6. Four cameras and only two tripods, with the light changing so quickly can get stress full changing camera mounting plates. Why so many film cameras… well they all give you different views. The Fuji G617 stayed home and had a sleep in.
Click the image to view larger.