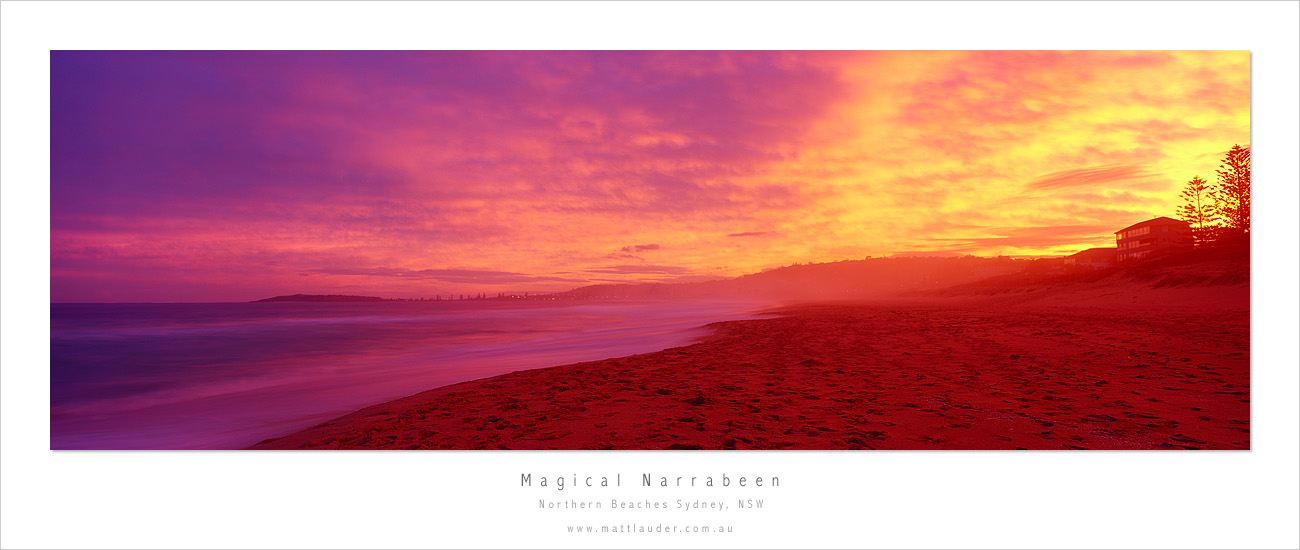 Since my last post of "Fire Sky" with a crazy sunset over Sydney City I though I would show you the best sunset I have seen and shot. It's been on my site for quite a few years now and again it was taken on a day when a massive weather cell just sat over Sydney all day like a UFO but the horizon where the sun was going to set had a perfect gap.
The light came on so quickly that it took me by surprise and I had to grab my gear and run down to the beach from my unit. I set up and was able to get of four shots and this was one of them. I remember saying to a fisherman nearby how amazing the light was, his reply was "You should have been here 5 minutes ago", not what you want to hear.
The colours in this image are 100% natural, the drum scan has only been spot cleaned and a contrast curve added. The rest is just mother nature. Right place, Right time ….. with Velvia 50 !!
CLICK THE IMAGE TO SEE A LARGER 1200 PIX WIDE VIEW