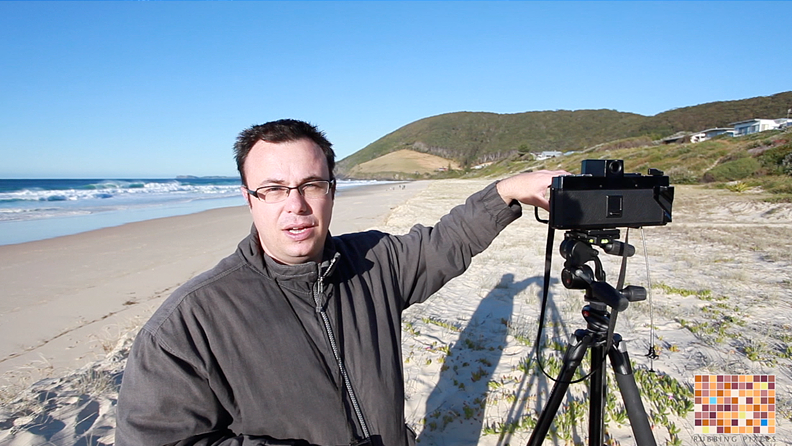 Landscape Photographer Matt Lauder takes you through the full light meter reading process for a mid morning coastal shoot using a dedicated light meter, a polariser and the Fuji G617 with Velvia 50 slide film. Explaining the steps and considerations he uses in deciding on the final camera settings for the exposure.
After the capture Matt then shows you the final scanned RAW image from the shoot in photoshop and points how the factors he considered in the field have worked perfectly as planned giving the final result.
This tutorials can be found in the "Film Lovers" section of the site. It is a members only tutorial. Click here to be taken to the tutorial.