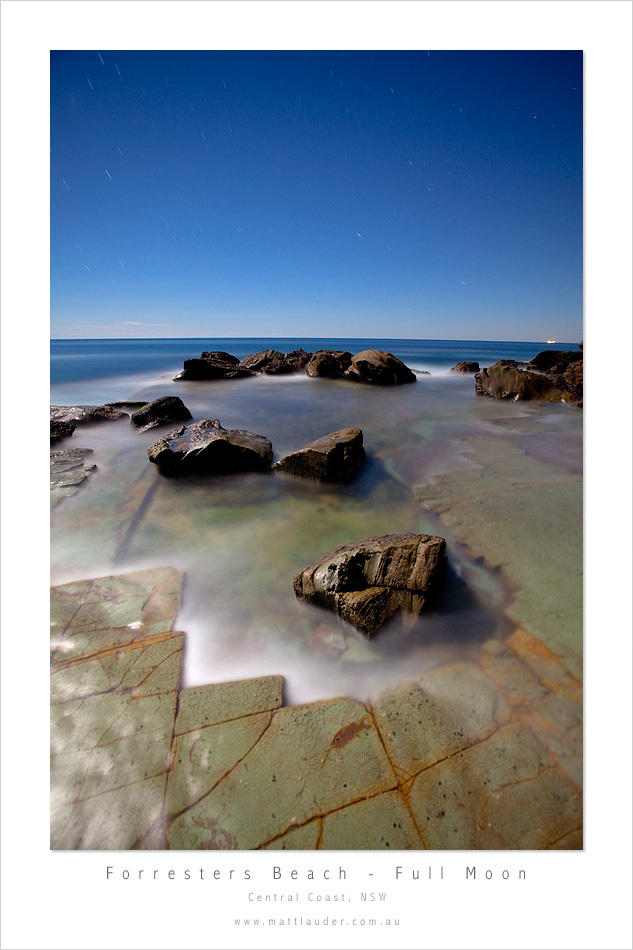 Ok… well for a first attempt at shooting under moonlight I think things went extremely well. Forresters Beach was the perfect place to start things off. All my planning paid off, the light fell on the subject like it should. Played around with one or two different shutter speeds and iso's to get the perfect balance.
I will be recording the full tutorial on my shoot tomorrow, outlining my capture workflow, thoughts on the shoot, how this shot was edited from scratch, I have a list of things I want to go through with you. I will have it uploaded to the Rubbing Pixels site and I will let you know on the blog when its done. The only thing I wasn't able to do was record out in the field as the light was too low. I needed external lighting. Other than that I think you will be in for a treat with the info I have to pass on and also how the shots were captured. Some of you might be surprised with one trick on how the shots were taken. No light painting, or exposure blending, just single shots.
For a larger view of this shot just click on it.