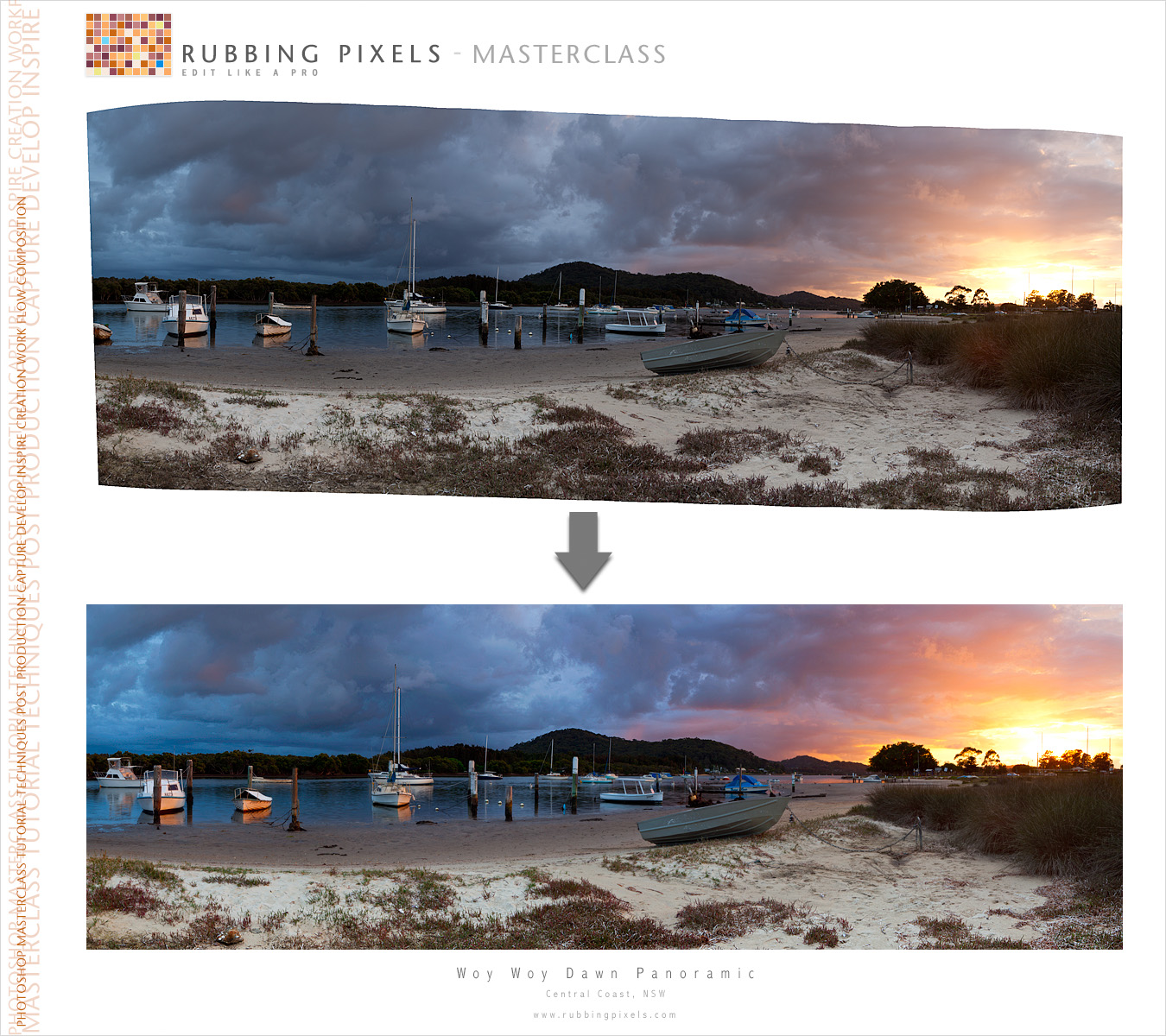 In this thirteen panoramic stitch we look at the full post production workflow from RAW editing through to stitching using PS5 photomerge and then in CS5 we look at the application of colour using the Joseph Holmes DCAM3 profiles.
With the DCAM3 profile we show you how to add the colour where you want it disregarding areas where the colour is too much, we then bring the colour under control and then process the image removing things like light bleeding by targeting the coloured area and removing it without damaging the photo itself.
We then finish off with a few changed in tonal areas to recapture highlights and expand shadows. The tutorial runs for 23 min and 28 sec.
This tutorial can be found in the "Masterclasses" section of the site and is available for members only. Click here to see the tutorial.
CLICK THE IMAGE FOR A LARGER VIEW