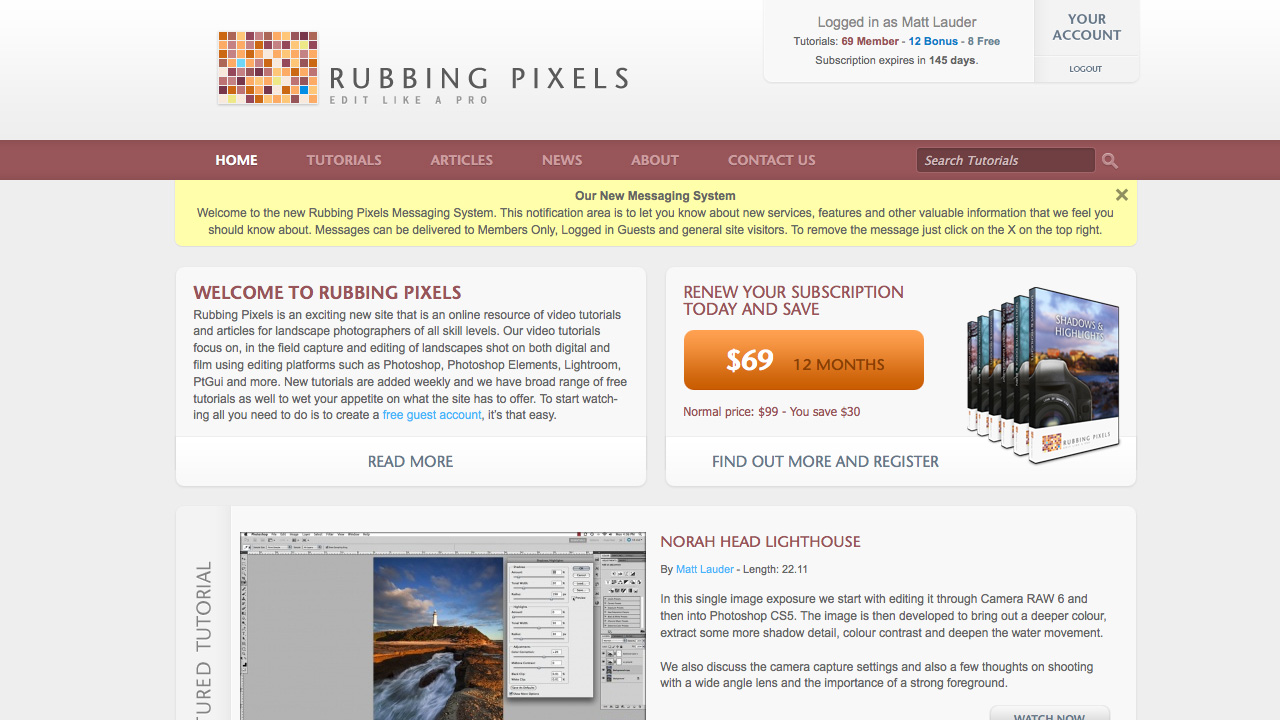 A few new upgrades have been added to the Rubbing Pixels website. First is the new notification system. When going to the site now you will see in yellow a message. These messages will be posted from time to time and can be targeted to general site visitors, logged in guests, members or all of them. The idea of the system is to keep people immediately informed of important information, new features, special offers and deals etc. To remove the message you just click on the X at the top right and you wont be troubled by it again, until a new message is added. This system will not tell you when new tutorials are added to the site. Which brings me to the next update…
The second update is to let site visitors (members or guests) who are logged in know how many new tutorials have been added to the site since they where last logged in. This feature is seen in the "Your Account box" at the top of the site and if you click on the link it will take you to a page that will list the new tutorials added.
More new cool features to come… so stay tuned.