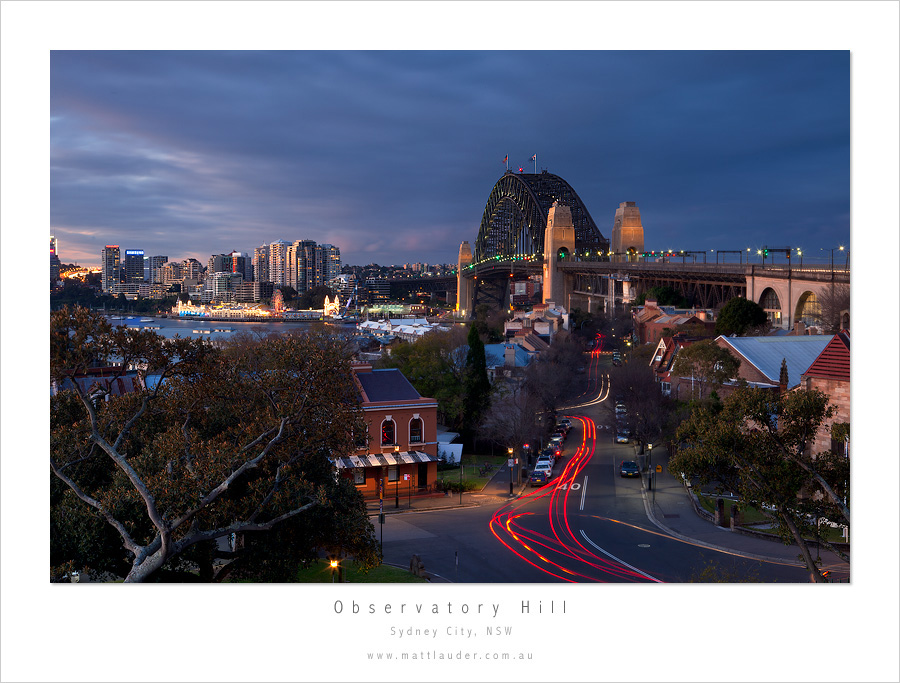 Our first masterclass for 2011 introduces you to the soft glow effect technique that is all the rage with giving your image that little bit of extra pop.
The image was shot at Observatory Hill in Sydney on dusk where the shutter speed was manipulated to target vehicle car light movement.
The RAW file production is explained moving into CS5 where masks are applied to add contrast and then to selectively target colour in various areas.
Then to finish off the image we apply the "Soft Glow" effect to the shot explaining the process and its application.
This tutorials can be found in the "Masterclasses" section of the site. It is a members only tutorial. Click here to be taken to the tutorial.