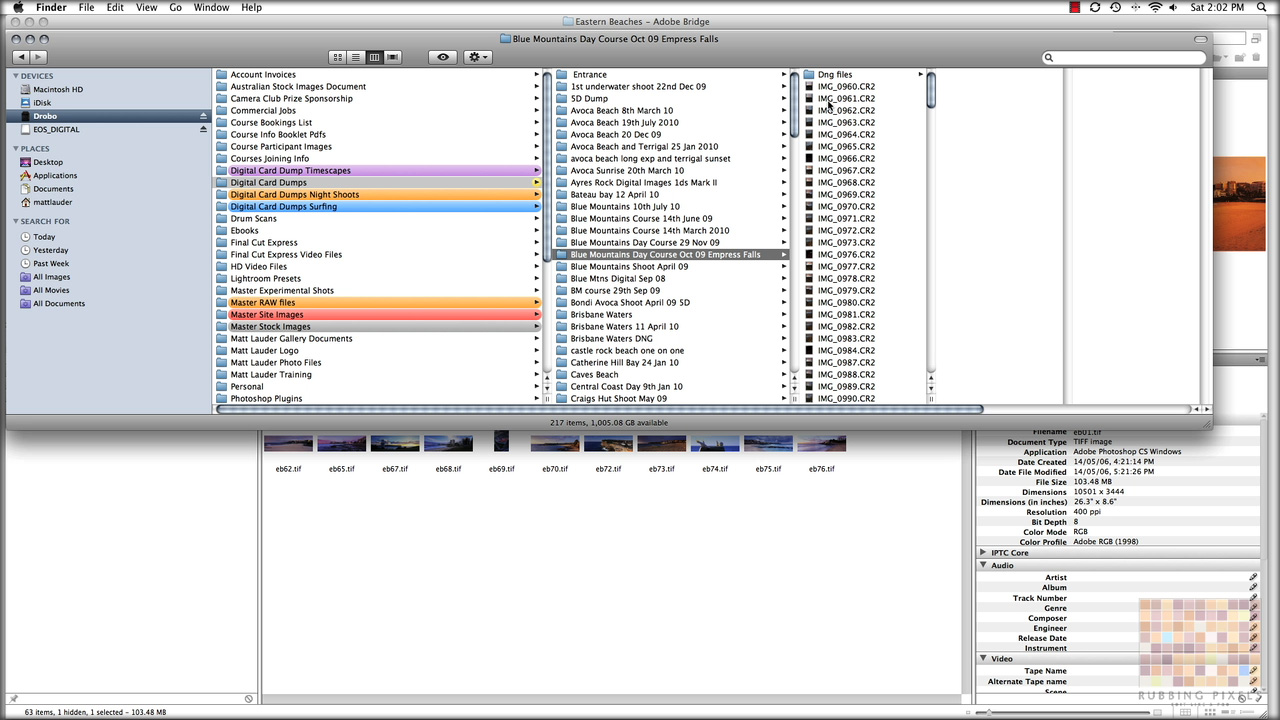 This tutorial was done on request by a Rubbing Pixels Member wanting to know how I go about organising and cataloging the images I take on both digital and film, how I go about assigning codes to those shots for reference, do I keep RAW files if they have been converted to DNG's and more. So here it is.
Like any system and method I will also discuss areas of improvement in this workflow that will make image identification easier for people who are just starting out should keep in mind.
This tutorials goes for 8 min and can be found in the "Tips and Tricks" section of the Rubbing Pixels website and is available for Members Only.