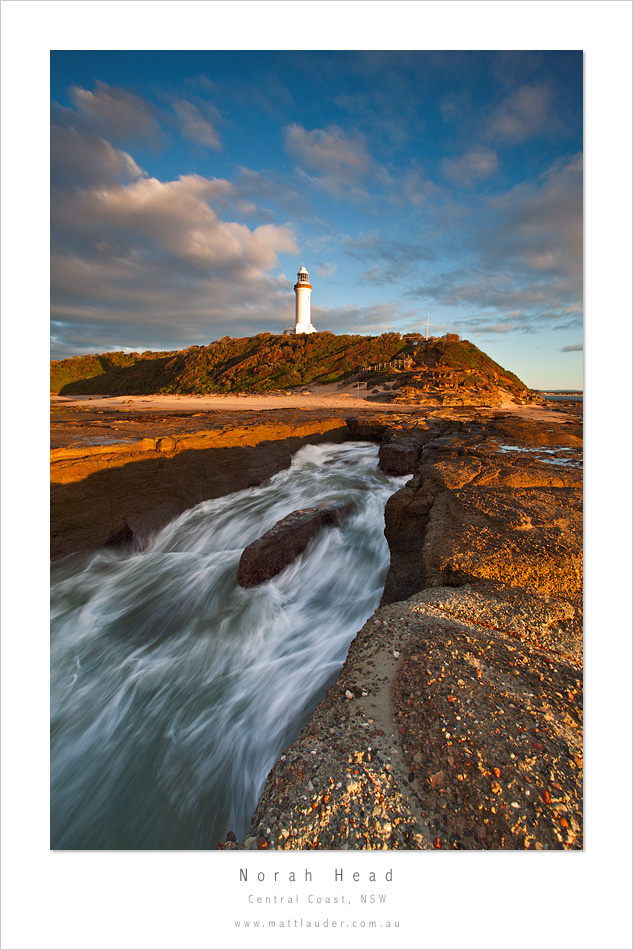 After two weeks of scattered showers there seamed to be a break in all the grey so my mate Adam and I headed out to Norah Head Lighthouse which is just north of Soldiers Beach. The sunrise itself wasnt anything special but the light falling onto the headland was fantastic. Running around shooting as much as possible on both film and digital I ended up with a few crackers and this was one of them that I was able to grab in between film captures. (Film was sent off today, cant wait.)
This one was shot on the 5D MkII with the 17-40mm f4 lens @ 17mm.
I have created the full editing of this image from scratch as a 22 minute video tutorial that is available at Rubbing Pixels. Free for members or $9.99 for guests.
Click the image to see a larger view of the shot.