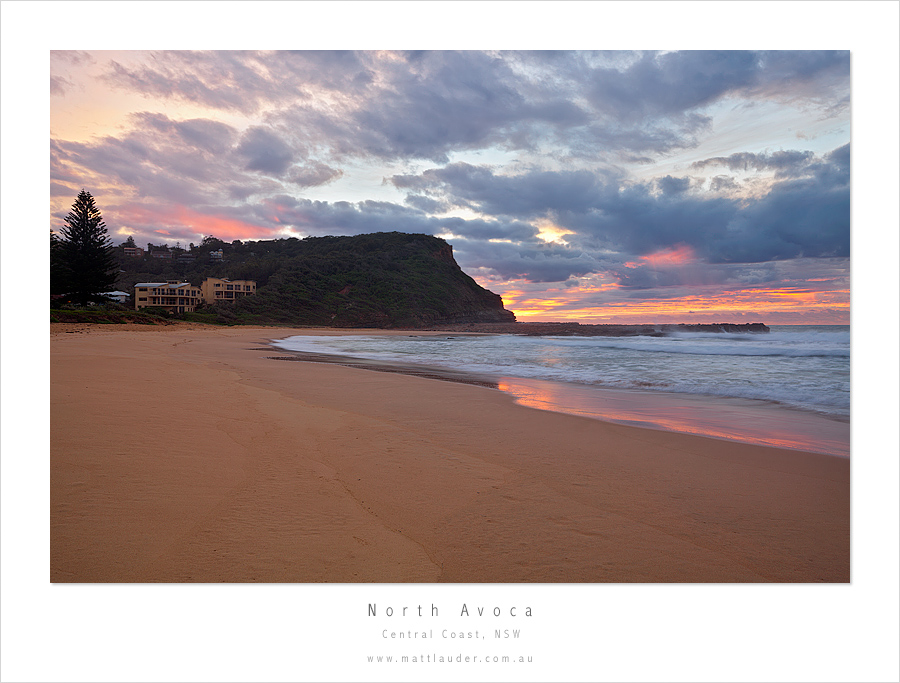 Ok finally got a set of shots with some dramatic light to test out the natural HDR blending look that I have been playing with and refining and this is the result. I have included below the shot that makes the over exposed just so you can see the massive difference between the exposures on the headland and sky and the blending needed for the under exposed shots.
Without going into too much detail this technique obviously is about complex Photoshop masking but the work and look in Photoshop is greatly helped if you capture your bracked shots thinking ahead of how it is all going to come together later and areas that might be challenging. I like how it is a combination of both. Good capture and good editing… I hate when it is all about your Photoshop skills.
With processing this shot one of the main things I learnt is not to get too greedy with highlight detail and shadow detail. As pushing it too far it looks to unnatural even though the detail is impressive.
Click any of the images for a larger view.