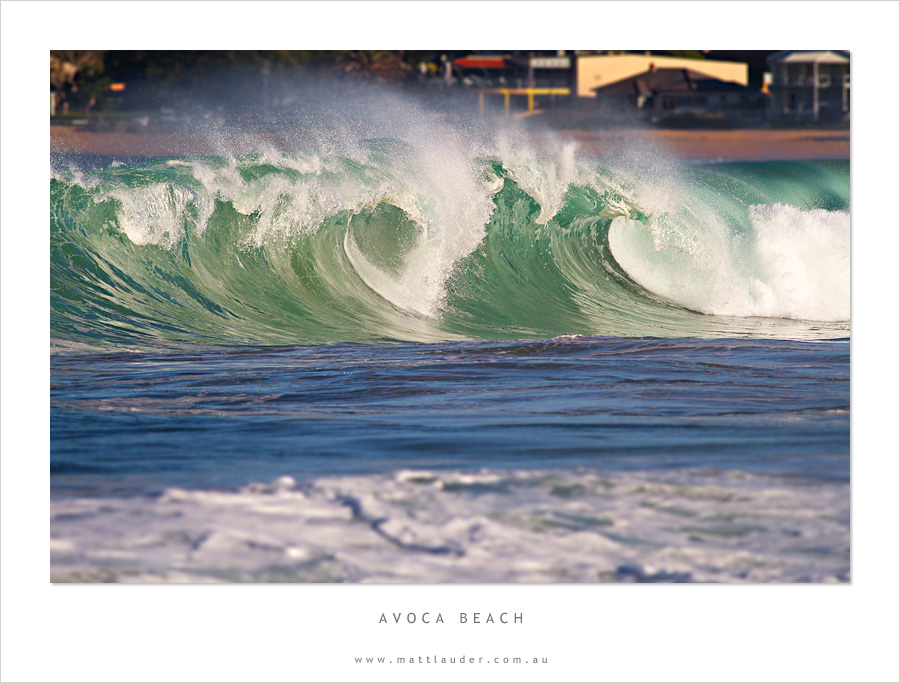 Out yesterday afternoon shooting down at Avoca Beach giving my new Canon 7D a work out with my 400mm lens which is now the equivalent to 640mm on the 7D with it's 1.6x magnification factor.
The surf was huge and rough, there wasnt a surfer or beach goer in sight just a few taking their afternoon walk along the beach.
This shot could make the list for the surf section, which when launched will be found in the main gallery section.