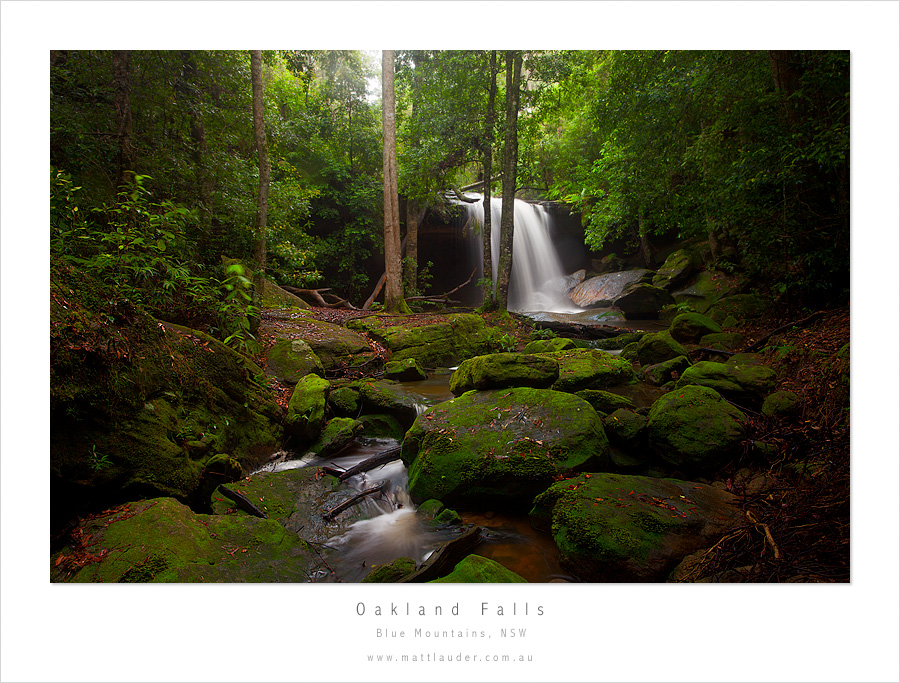 Another shot from my trip to the Blue Mountains last week.
This one is of Oakland Falls which is just down further from Horseshoe Falls. There is another falls down from this called Burgess Falls but I was totally soaked from the days shooting and couldnt be bothered going any further and at Oakland is where I got hit by another two leaches.
This shot is a single image exposure, double processed for shadow detail and then a combination of targeted vibrance and saturation masks, a mid tone masks to drop the overall shine on the image and then luminosity masks to target various shadow areas. Might sound like a lot of work but it only ended up being about 6 layers.
Shot on the 5D MkII | 17-40mm lens @ 25mm | Polariser | F13 for 2 sec 100 iso
CLICK IMAGE FOR LARGER VIEW